The Antonio Citterio collection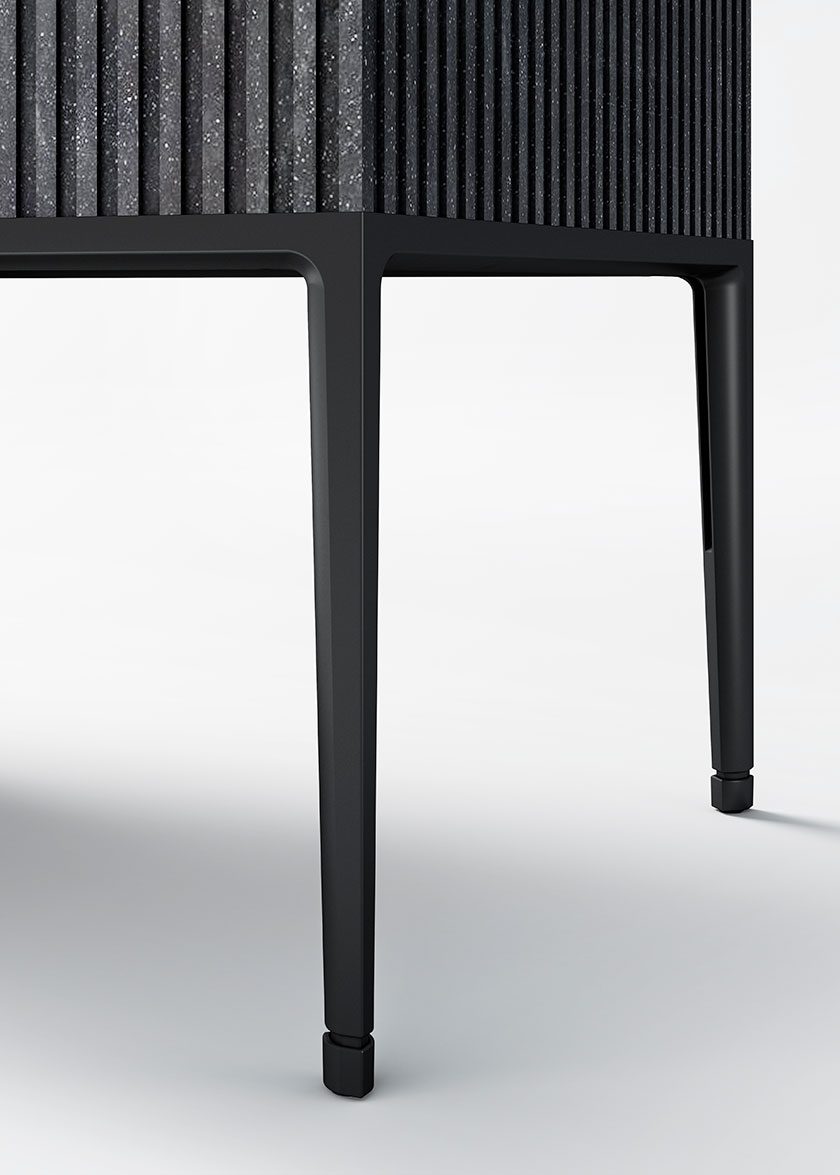 One of the most iconic Italian design masters, Antonio Citterio, rewrites the rules of elegance and harmony between different elements.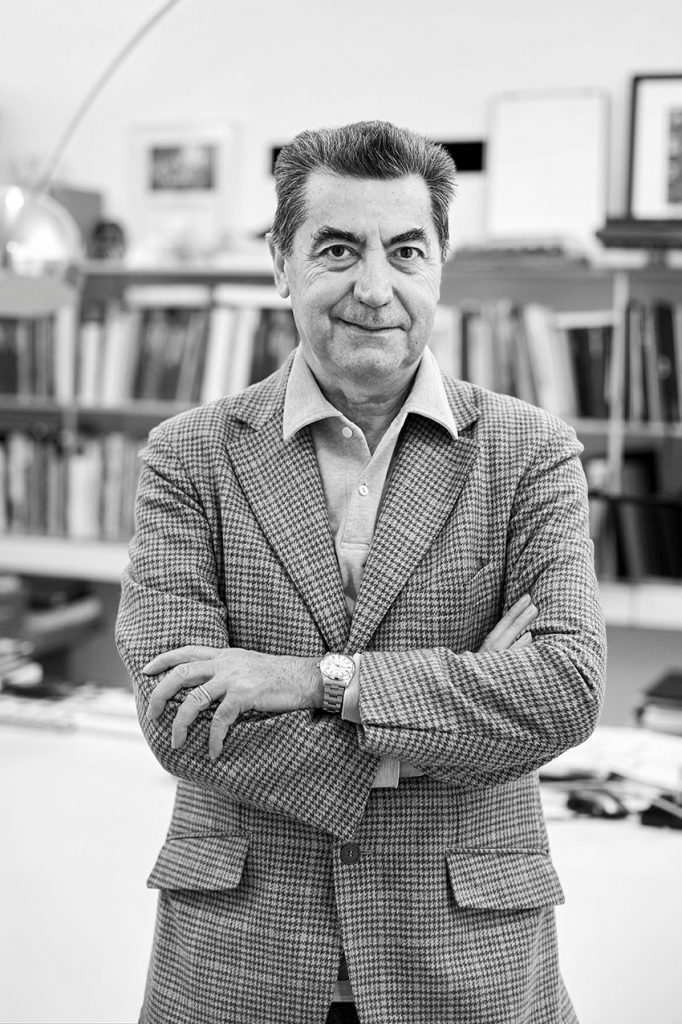 Pentagram is a unique furnishing system that perfectly integrates refrigerated display cases for ice cream parlours, pastry shops and gastronomy, as well as bar counters and other furnishing elements, in order to create any contemporary display layout.
Excellent and uncompromising.
This is Pentagram.
The result of the encounter between ISA's experience and quality and the vision of the master of Italian design, Antonio Citterio.
No compromises, only quality, materials and high-level performance with the utmost attention to environmental sustainability and energy saving.
Let's discover the whole Pentagram collection and all the possible configurations, materials and finishes.
Pentagram is a modular counter system featuring additional elements and accessories that complete the collection and perform a technical support function for the operator. They integrate perfectly with the stylish aesthetics and refined materials of Pentagram display cases and bar counters.
Each space has its own character
A project is truly exciting when it is able to characterise and make unique the space in every detail. A wide range of materials and finishes, from wood, marble and metals to sample colours are available for infinite combinations. If you want to create even more personalised combinations with the application of custm materials and colours, just contact our designers, they will be able to help you make your room even more unique.
Configurator of collection
The Pentagram Product Configurator is a powerful tool for creating complex layouts and applying materials and processes and obtaining real-time design quotes.
The Pentagram collection offers a large number of options for customising the front panels. They can be applied plain or with four different types of milling on Solid Surface, Hardwood or painted MDF.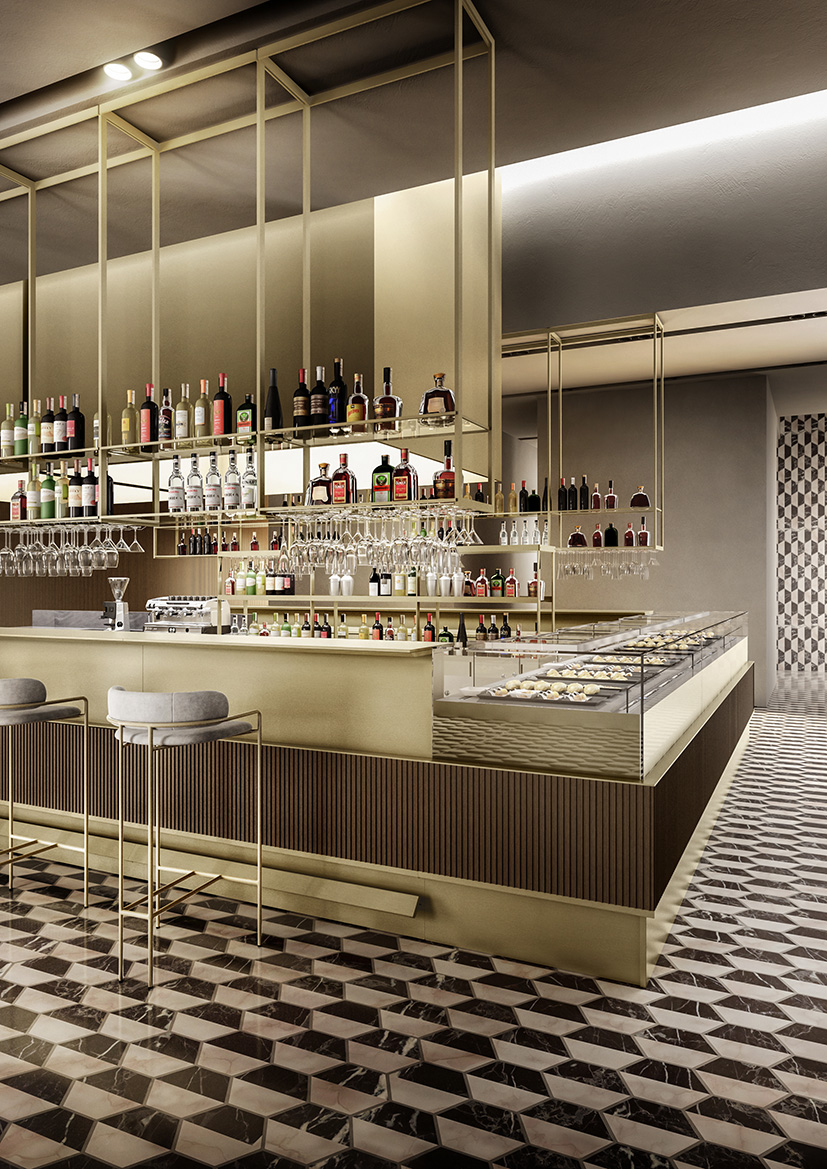 Solid surface
The Krion™ Solid Surface is a material that is warm to the touch and similar to natural stone. It is made of two-thirds natural minerals (ATH – Alumina Trihydrate) and a low percentage of highresistance resins. This composition gives Krion™ a number of exclusive features: it does not have any pores, it is anti-bacterial without any type of additive, it is hard-wearing, highly resistant and easy to repair,
only requires minimum maintenance and is easy to clean.
Stone
Marazzi™ Large format, 6 mm thick, marble and cement effect for a collection of porcelain stoneware slabs with which to cover horizontal and vertical flat surfaces.
Quartz
Crafted from quartz sands and carefully selected resins that then undergo an intense manufacturing, grading, and polishing process, Santamargherita™ Quartz complies with the strict international standards required for the food industry and safe indoor environments.
Wood
Phenolic birch plywood panels with 6 mm thick noble wood lamella applied. Can be applied plain or milled in one of four different patterns.
Varnish
Profile, legs and bases.