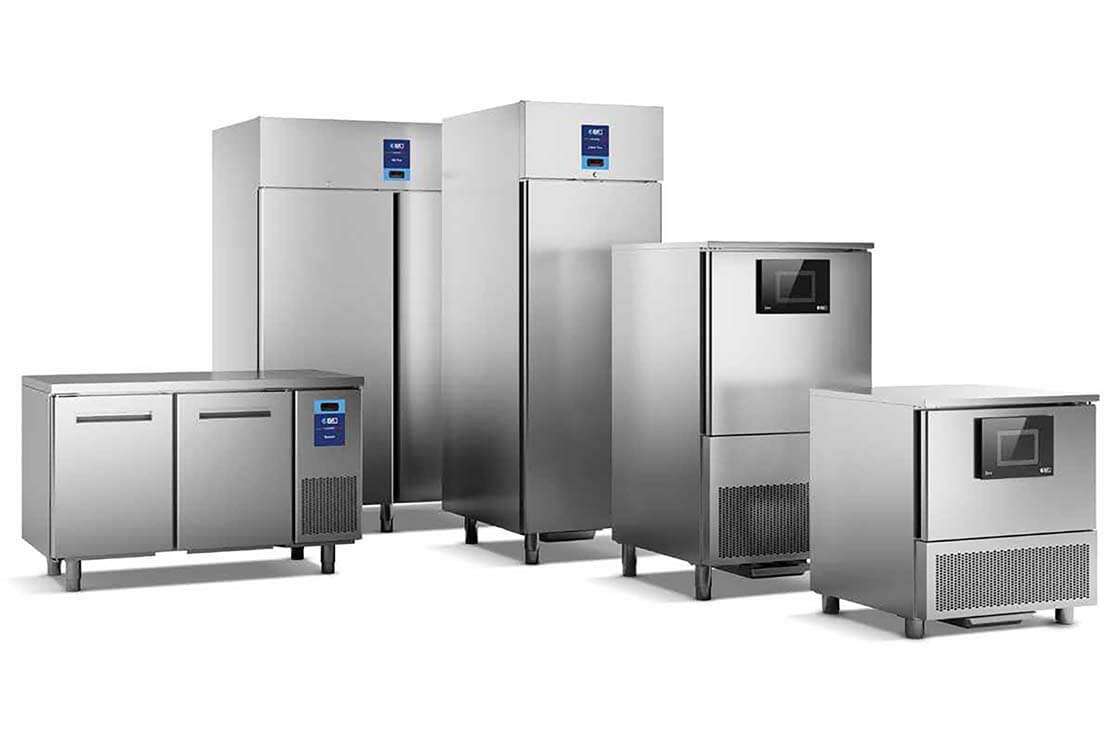 The professional range of blast chillers, refrigerated cabinets
and counters for commercial catering equipment.
Blast Chillers, Commercial Refrigerators and Counters
The range of professional equipment for ISA's commercial catering equipment has been updated with a new series
of blast chillers, refrigerated cabinets and counters. A complete refrigeration system for holding and storage that combines ergonomics and energy savings with a minimalist aesthetic design based on rigorous geometric lines that highlight its cleanliness and essentiality.

The conservation temperature of wine is an essential element for best expressing the organoleptic characteristics of a white, red or rosé nectar. Generally, the goal is to avoid temperature leaps to prevent alterations in taste and olfactory components. More specifically, what are the expedients that should be followed when storing wine bottles?  


Technical arrangements for selling ice cream have three main goals: ensuring the perfect visibility of the product, its perfect storage and the high level of service. What are the must-have machines for the preparation and storage of artisanal ice cream and what does the cost of ice cream shop equipment depend on? 


For the restaurant industry, managing workloads in a flexible manner is not an optional extra, but rather a necessity that's intertwined with the growing popularity of food delivery services. It's no coincidence that Virtual Restaurant, a third-party service that optimizes operations and cuts costs, is becoming increasingly popular.