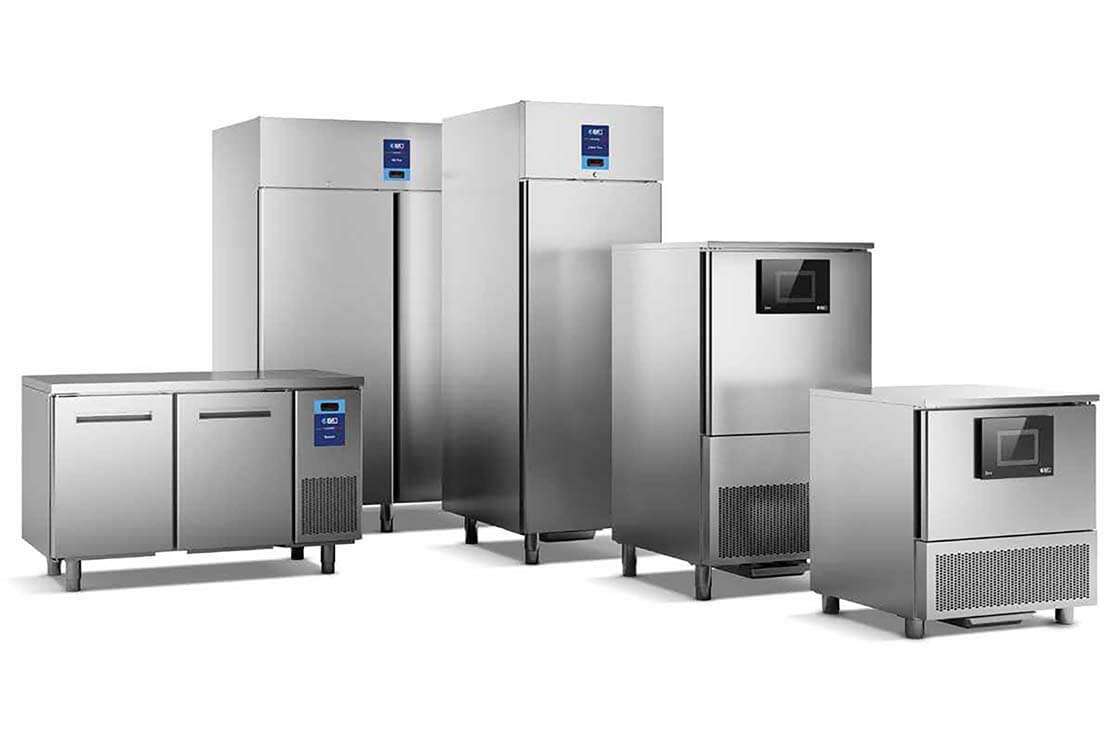 The professional range of blast chillers, refrigerated cabinets
and counters for commercial catering equipment.
Blast Chillers, Commercial Refrigerators and Counters
The range of professional equipment for ISA's commercial catering equipment has been updated with a new series
of blast chillers, refrigerated cabinets and counters. A complete refrigeration system for holding and storage that combines ergonomics and energy savings with a minimalist aesthetic design based on rigorous geometric lines that highlight its cleanliness and essentiality.

On 24 March, the 11th edition of the European Artisanal Gelato Day will be celebrated: a unique opportunity to pay homage to one of the world's best-loved products and promote artisan knowledge and the development of the sector's gastronomic tradition.


From 26 February to 2 March in Düsseldorf, Euroshop 2023, the world's number 1 trade fair dedicated entirely to the retail trade, took place. ISA participated in this important triennial event, presenting many new products with its constant commitment to innovation and our mission to sustainability.


The conservation temperature of wine is an essential element for best expressing the organoleptic characteristics of a white, red or rosé nectar. Generally, the goal is to avoid temperature leaps to prevent alterations in taste and olfactory components. More specifically, what are the expedients that should be followed when storing wine bottles?