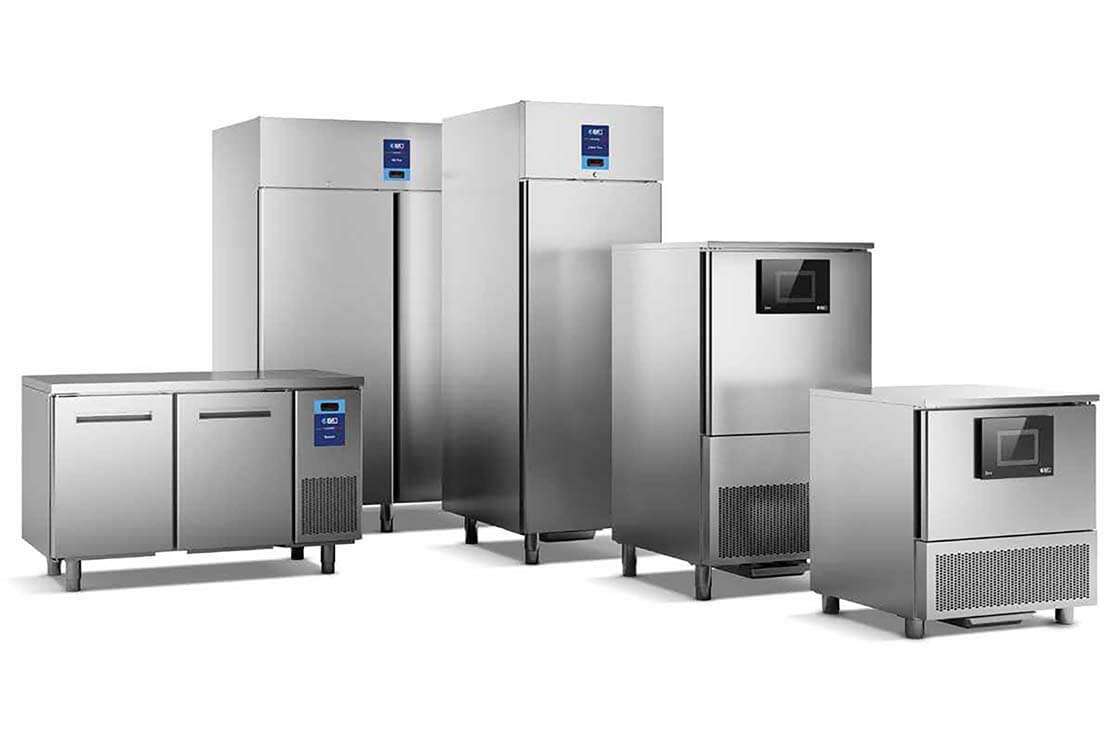 The professional range of blast chillers, refrigerated cabinets
and counters for commercial catering equipment.
Blast Chillers, Commercial Refrigerators and Counters
The range of professional equipment for ISA's commercial catering equipment has been updated with a new series
of blast chillers, refrigerated cabinets and counters. A complete refrigeration system for holding and storage that combines ergonomics and energy savings with a minimalist aesthetic design based on rigorous geometric lines that highlight its cleanliness and essentiality.

From Oct. 13 to 17, the 43rd edition of Host Milano 2023, the world trade fair dedicated to the world of catering and hospitality, came to life, during which ISA presented its new proposals for refrigeration technology and new furniture lines to design and create all-day-long layouts suitable for any public venue furnishing project.


Il gelato on the road è un autentico rito che ha il sapore della tradizione. Nulla può eguagliare il fascino del carretto di gelati carico di delizie itineranti. Gli espositori più innovativi proiettano la vendita di gelati outdoor in una nuova era, senza perdere questa aura quasi mitica.


On 24 March, the 11th edition of the European Artisanal Gelato Day will be celebrated: a unique opportunity to pay homage to one of the world's best-loved products and promote artisan knowledge and the development of the sector's gastronomic tradition.