ISA Collection Preview,
Host Milano 2023
From Oct. 13 to 17, the 43rd edition of Host Milano 2023, the world trade fair dedicated to the world of catering and hospitality, came to life, during which ISA presented its new proposals for refrigeration technology and new furniture lines to design and create all-day-long layouts suitable for any public venue furnishing project.
In fact, one of the emerging trends in bars, cafes, restaurants and patisseries is the format of opening from breakfast to dinner, via lunch, snack and aperitif, to create a diverse and sustainable gastronomic and cultural experience. And it is precisely on the concept of a multifunctional venue that ISA, is committed to experimenting and innovating with furniture and refrigeration solutions to enable diversification of offerings at all times of the day.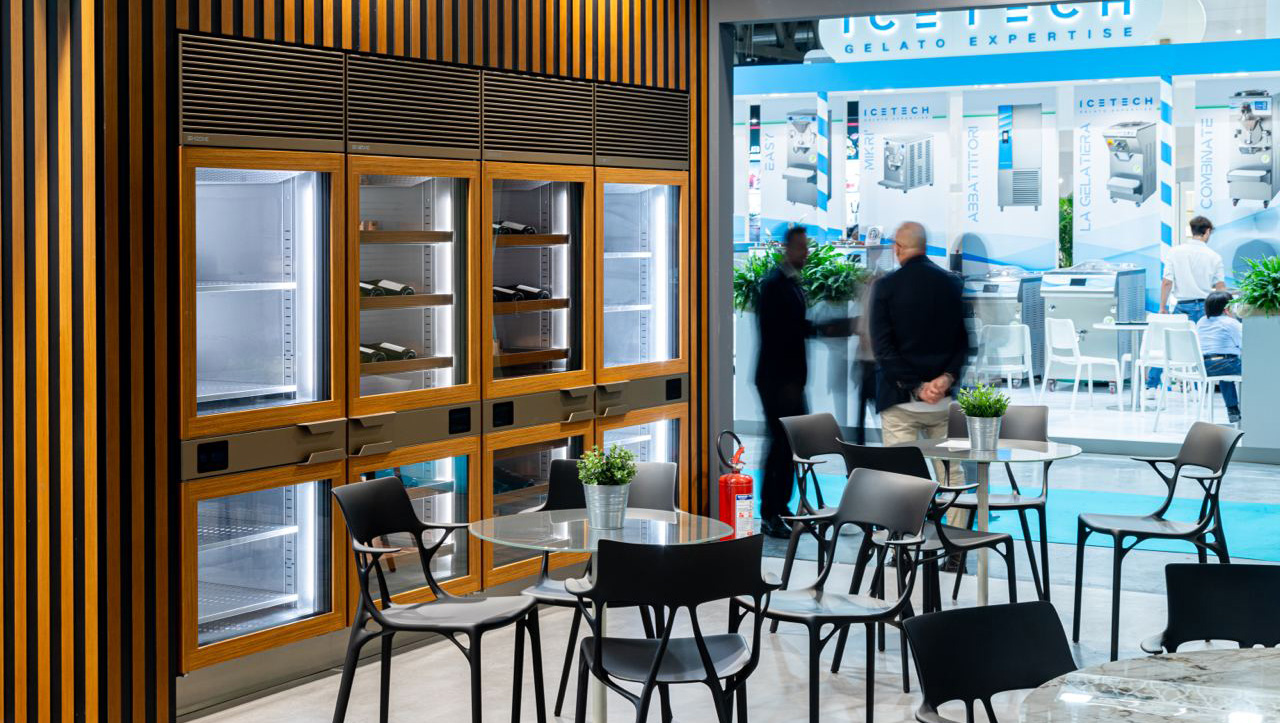 Specifically, the Groove and Beat multifood furniture collections were presented at Host. The technological heart of refrigeration, for both proposals, is the new Deluxe Collection by Abaco, ISA's brand dedicated to technological semi-finished products.
Among the most prominent solutions, Genesis, the innovative refrigerator-bar with the personality of a refined storage unit, born from the encounter between the company's technological know-how and industrial culture inspired by the best Italian design, also deserves attention.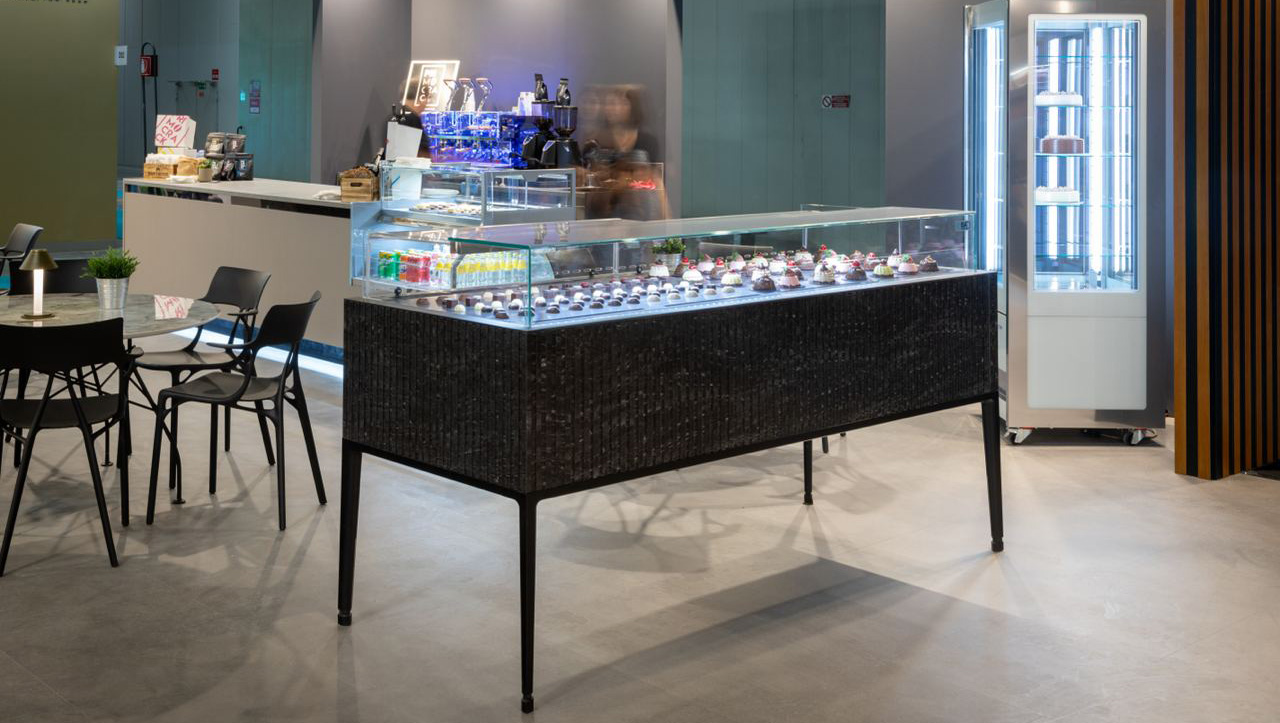 Collection Deluxe, the new Abaco system for ISA furniture proposals.
Through Abaco, the Group's brand dedicated to technological systems, ISA offers a kaleidoscope of modular solutions to allow designers of bars, ice cream parlors, pastry shops and delicatessens the possibility and freedom to create a customizable project in line with the needs of the client and the mood of the establishment. Abaco modules, for the different types of cold specific to each merchandise sector, are the technological core to be covered with creativity and customization thanks to ISA's furniture proposals.
The new collection of technological modules that ISA presented at Host 2023 is called Deluxe. A modular and extremely multifaceted system to meet every public venue layout need, to be creatively built and composed and styled in line with the venue's interior design project. From ice cream to confectionery, from chocolate to hot food and delicatessen, the Collection Deluxe system preserves and displays while offering greater visibility and capacity with a depth of 100 cm.
Discover more about Abaco.
Beat
The Beat project was an opportunity to reflect on a design inspired by simplicity, starting with a careful search for clean, linear forms. Characterized by square lines, Beat visually defines the space of the room thanks to a linear and discreet front paneling that accompanies the eye in a harmonious way. Its aesthetics, versatile and customizable thanks to a matrix that offers a wide range of materials and finishes, expresses a minimal taste thanks also to materials and colors that reflect modern trends in contemporary living.
Discover more about Beat.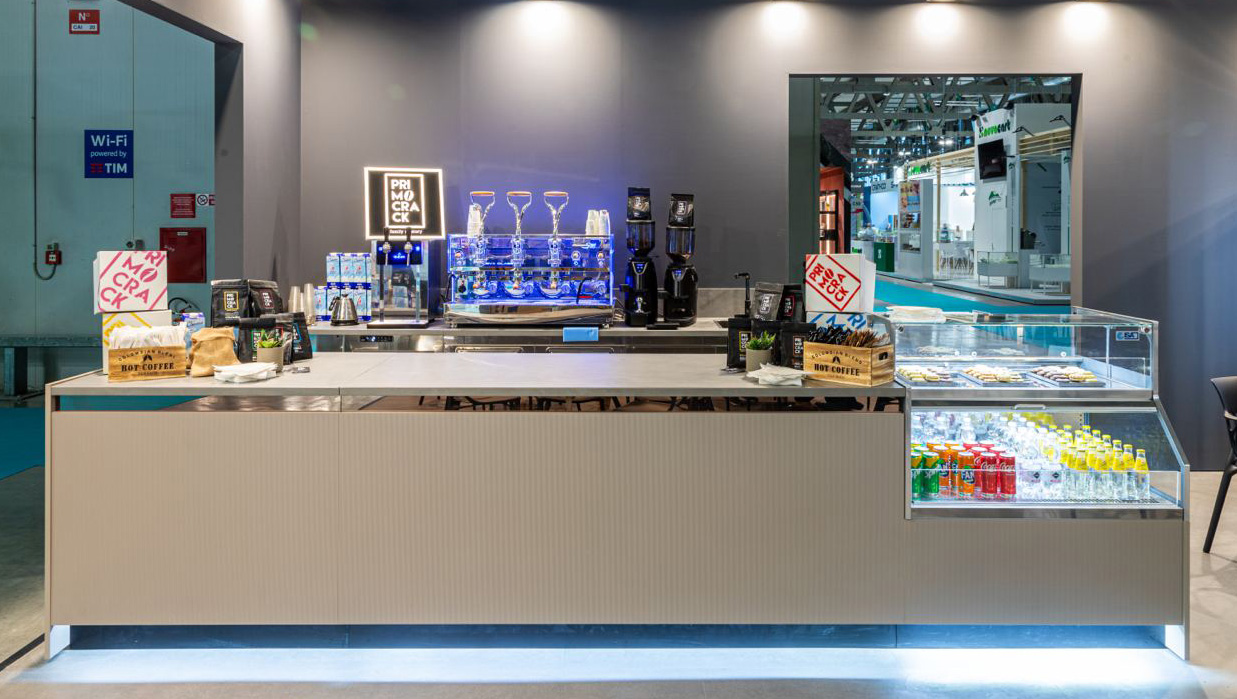 Groove
Groove takes shape from simple and essential lines, typical of the minimal and industrial style. It stands out for its strong aesthetic impact and is aimed at a demanding market that is sensitive to trendy design. Its presence, within the context, is expressed in the rational simplicity of geometric lines and by the alternation of monolithic and broken volumes. Thanks to a rich materioteca Groove offers a wide range of materials and finishes to make the design idea unique and customizable in line with the concept of the space. A proposal capable of combining strong display evidence with aspects dedicated to the ergonomics of the layout and the search for a welcoming design with a strong appeal to the public.
Discover more about Groove.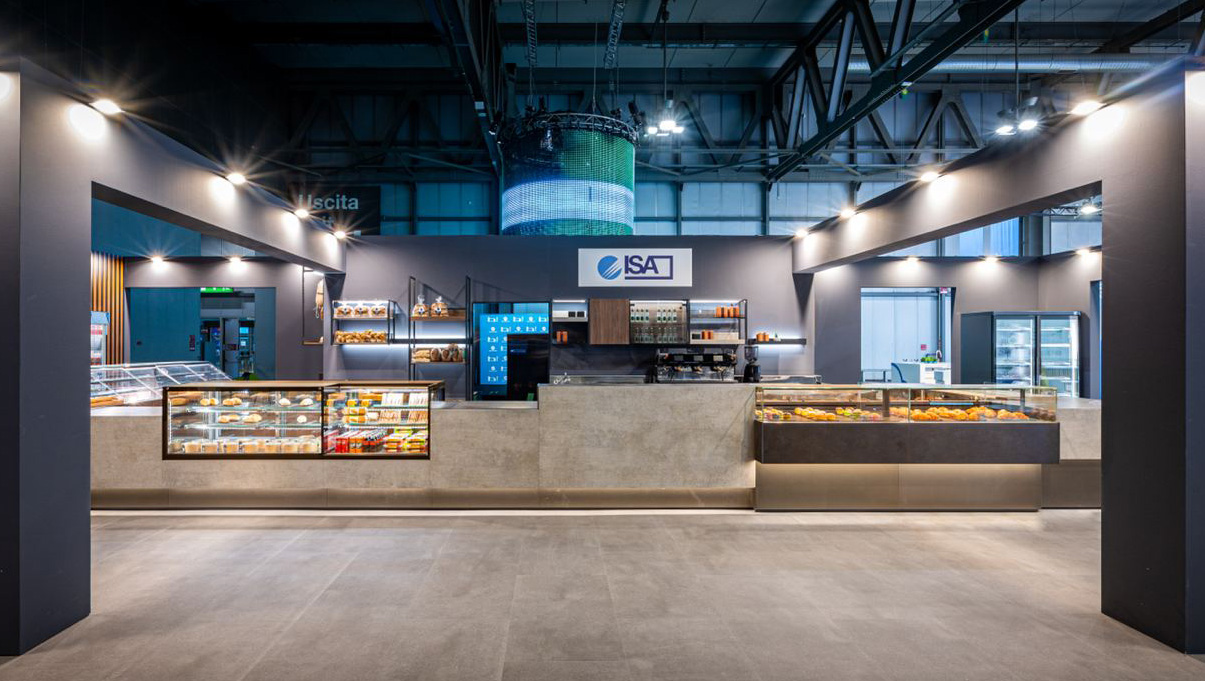 Genesis, the mini-bar becomes a furnishing element.
Genesis marks the beginning of a new type of refrigerator-bar cabinet that marries functionality and aesthetics, technology and tailored design. A versatile solution for contract, hospitality and residential. Its profile, linear and compact, with the livery that can be customized with any type of coating and the optimal performance in terms of refrigeration and acoustic comfort, make it the protagonist of interior design. Genesis is a storage cabinet capable of setting itself in all contexts, from hotel suites to meeting rooms, from presidential offices to business lounges. But even in the domestic world, Genesis, finds a natural fit from the sleeping area to living spaces.
Discover more about Genesis.