The simple and rational furniture system,
fully configurable.
Beat is an industrialized paneling system for Abaco counters and display cases; a simple and rational system that is fully configurable.
The design of the Beat line takes its inspiration from what would be called a drone in music: a note that accompanies the entire piece by tying all the parts together. In the Beat paneling system, it is the channel under the countertop that marks the design of counters and cabinets, while creating a strong, almost automotive design.
Bar counter front panels can be configured with two different designs and two different types of countertop. The combination of these elements gives rise to three alternative designs that correspond to as many style variations for the furnishing.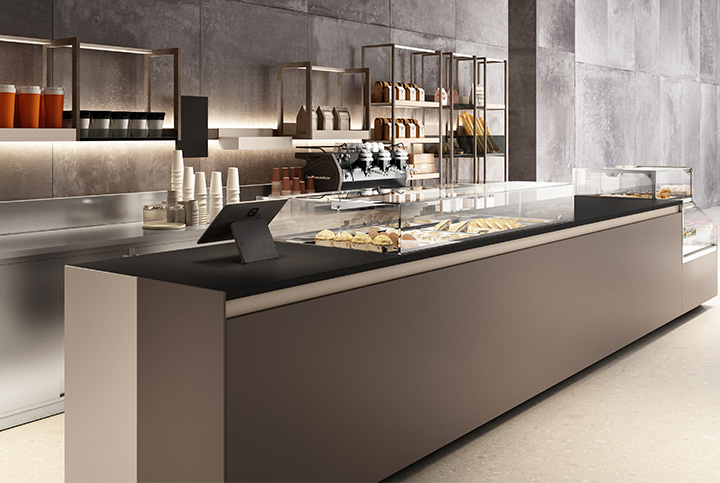 The Beat system is completed with the Wallbar line, wall units and modular shelving made with tubular framework, combined with cupboards with customizable doors, shelves and baskets dedicated to food display.