Combined multi-purpose display MTC100
Are you interested in this product?
Combined multi-purpose display cabinet

Integrated night closing curtain does not exceed the footprint of glass


Insulated double pane side glasses available in two heighs H117 and H135

Ventilated refrigeration with single evaporator for both the upper and the lower compartments. The upper compartment can be switched to non-refrigerated, by means of a button on the control panel. A dry heat plate (optional) is available for the the upper compartment: a simple swicth on the control panel will turn the upper section into a heated cabinet.


Multiplexable with more MTC100 units
Glass structure configuration
Top LED lighting Glass structure with tilt front, LED ligting and sliding doors

Top LED lighting


Intermediate shelf with lighting and heating option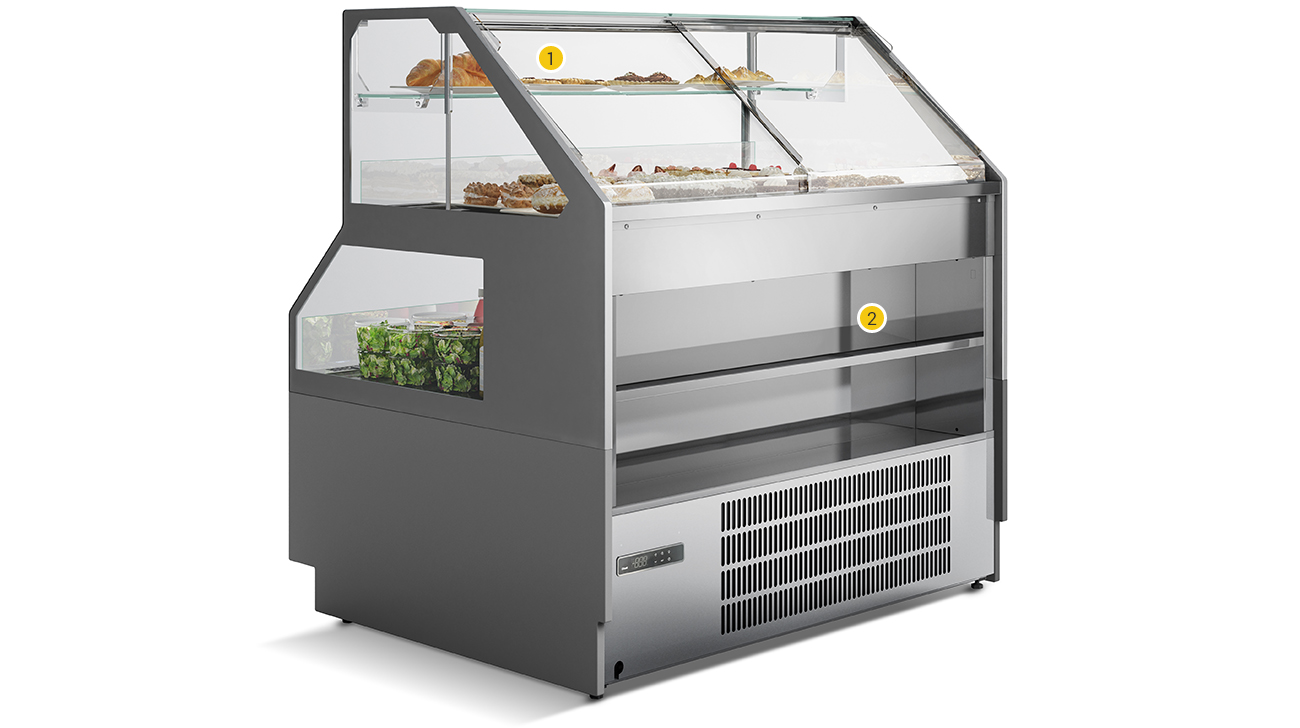 Closing system with polycarbonate sliding doors


Open storage compartment with intermediate utility shelf, ideal to keep service accessories always handy
Are you interested in this product?