Designed down to the smallest detail
Designed down to the smallest detail to perfectly integrate all the display cabinets and counters in the Abaco range, Groove transforms the functional components of the bar furniture into decorative elements.
The alternation of solid and halved volumes combined with the play of colors, lines, and surfaces results in maximum freedom of composition and movement, creating a system with a design that is both contemporary and timeless.
The Groove range of finishes includes customizable graphic decors applied with state-of-the-art graphic printing technology on different types of surfaces.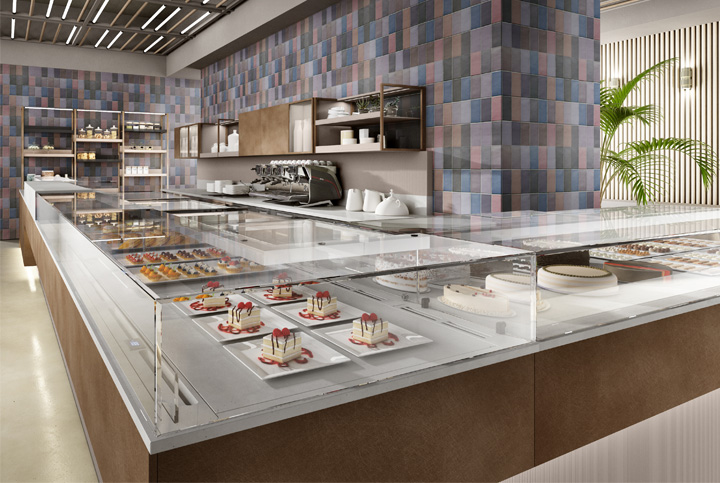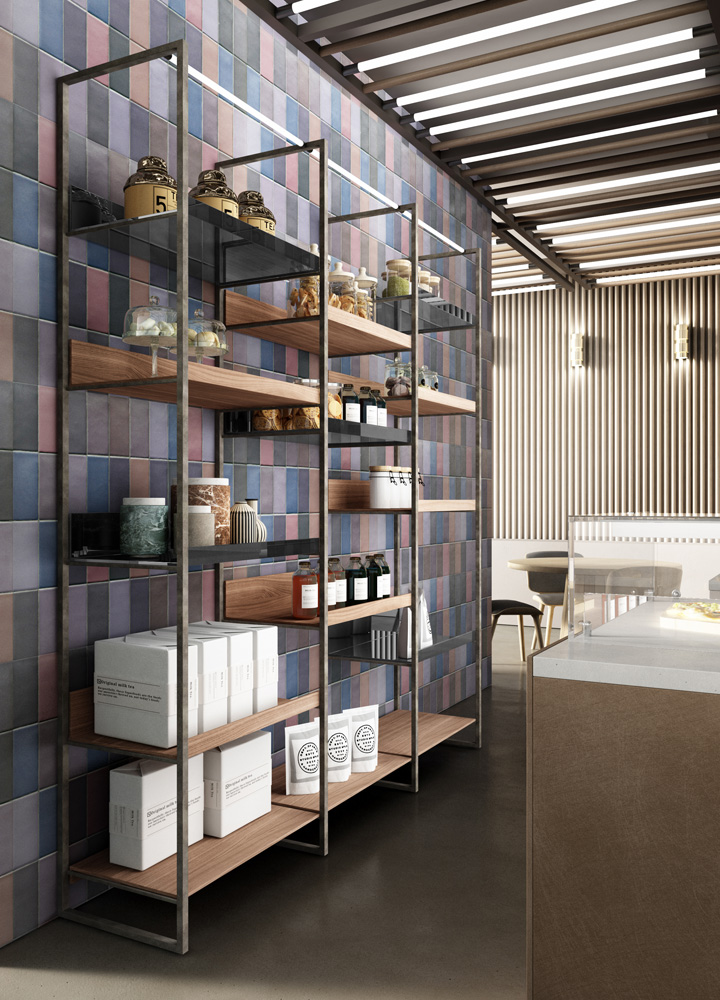 The Groove system is completed with the Wallbar wall units and modular shelving system. Constructed in tubular framework, Wallbar combines cupboards with customizable doors, along with shelves and baskets for food display.