Created by ISA with Ernst Knam
Pagoda K, created by ISA with Ernst Knam, is the new archetype of a professional confectionery display.
Design
Elegant, transparent, technological
It is elegant because the high quality of its structure and the "soft tissue" of its jute coating create a timeless design.
It is transparent because the extra-clear concave structural windows and the full LED lighting allow for an optimal view of the products.
It is technological, because thanks to the chocolate humidity control, either for static version or ventilated version it has a series of expedients that make the difference: deep adjustable shelves, increased cooktop, flip-open glasses, displaykit specific for chocolates, magnetic curtain hooks, extractable drawers and technical areas in order to plan the space in the best way.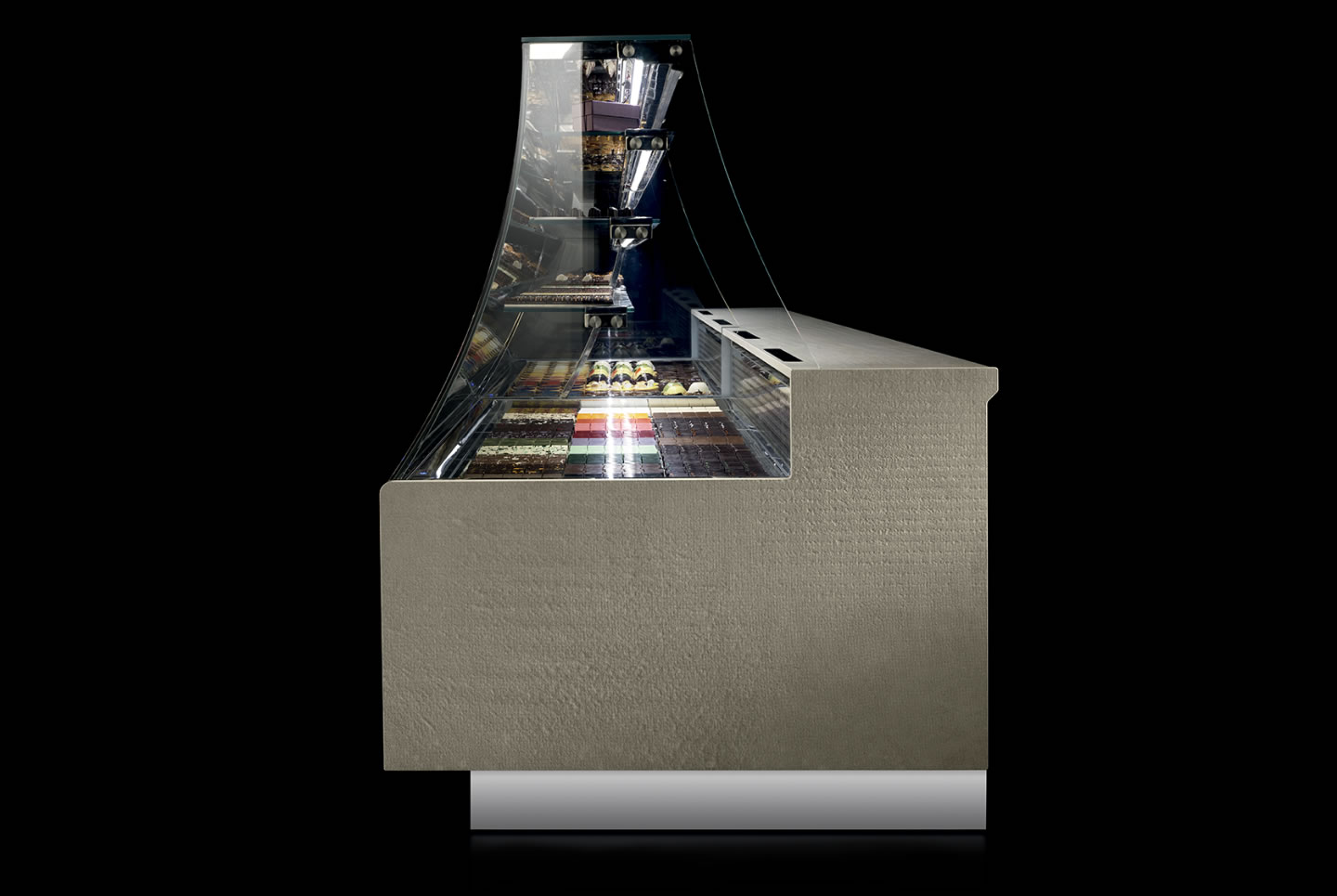 Technical features
| | |
| --- | --- |
| Installation | Plug-in; Remote (optional) |
| Temperature | +1/+10 °C |
| Refrigerant | R290; R452A |
| Refrigeration | Statica; Ventilated |
| Defrost | Off cycle |
| Lighting | Led |
| Shelves | 3 |
| Equipment handling | Heigh adjustable feet |
| Opening system | Openable glass structure towards the bottom |
| Work top | Increased worktop |
| Rear closing system | Extra-clear concave structural windows |
| Height | 150 (cm) |
| Width | 125, 150, 175, 200 (cm) |
| Depth | 115 (cm) |
DETAIL
Full LED lighting
Multiplexing
Deep adjustable shelves
Customised front and sides
Extra transparent window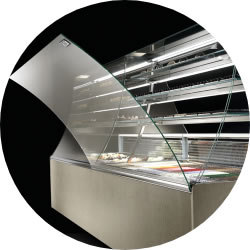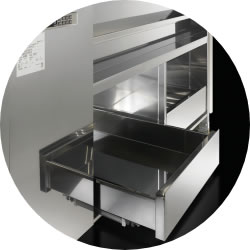 Plug-in: 1 drawer for 125-150
Plug-in: 1 drawers for 175-200