Exhibition strength, food appeal and high performance

Are you interested in this product?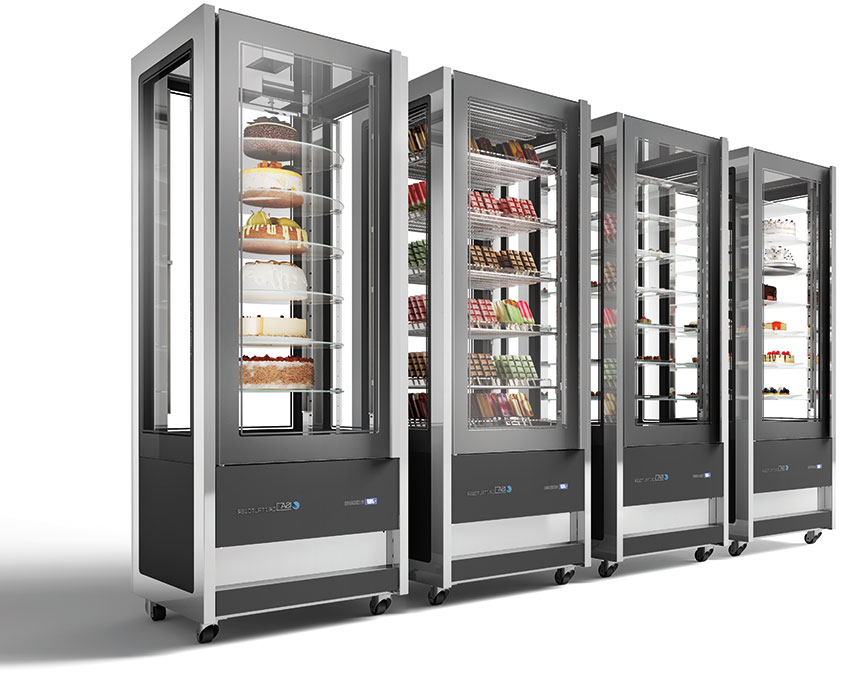 Exhibition strength, food appeal and high performance. Cristal Tower is ideal for the display and sale of pastry, chocolate and ice cream products.
Thanks to its generous display space, which is visible from all four sides, Cristal Tower enhances the products from every point of view.
The evaporator, positioned at the bottom, allows free reign to the eye, letting it be captured by your creations.
From any point from which one views it, Cristal Tower enhances your products to perfection, thanks to the large glass areas and to the tempered glass shelves that can be adjusted in height thanks to the racks integrated into the column.
The touch screen display is integrated into the glass front panel and adds a touch of class to the design of the Cristal Tower. Just touch the icons to adjust the temperature and lights.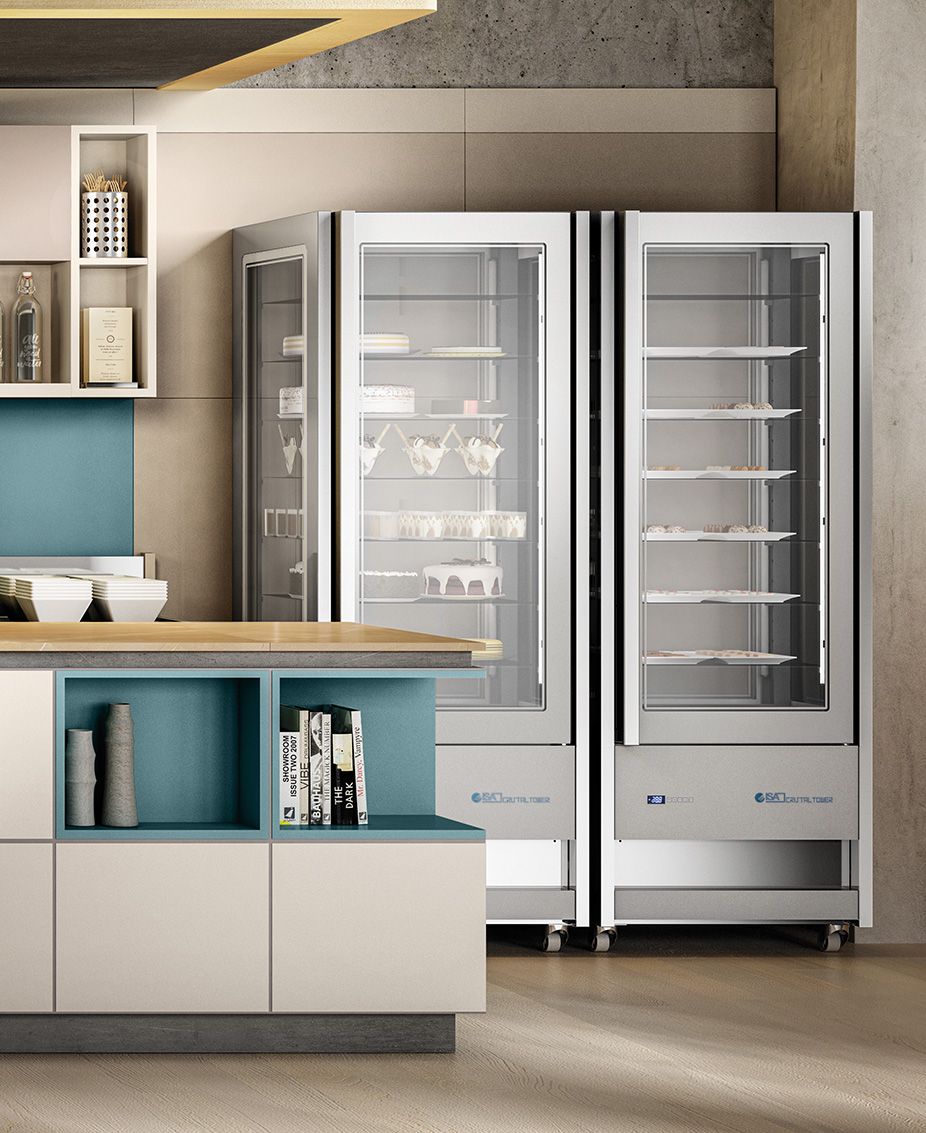 Heated glass
Condensation is not a problem, even in difficult climatic conditions, thanks to the heated side and front windows.
On request, the Antifog function is available, which prevents the natural fogging of the windows upon the opening of the door.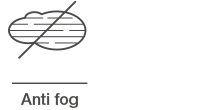 Premium Materials
Glass and steel. Noble materials that make Cristal Tower a refined and uncompromising product. Available in the colour choices of white or black for better integration with the furnishing lines of any room.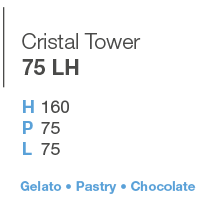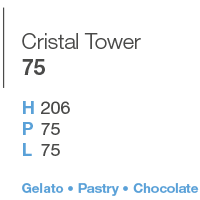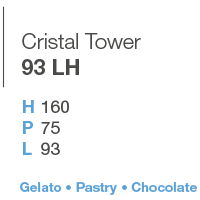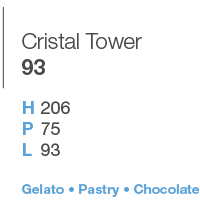 Ventilated Chiller/Freezer
RV TB/TN -18°C/+10°C
• 5 adjustable glass shelves (LH - no. 3)
• 5 swivel glass shelves
Cabinet with ventilated refrigeration with hot gas defrost, temperature -18°C/+10°C, adjustable for negative and positive temperatures, ideal for gelato, frozen desserts and pastry.

Dual Temperature
The standard function allows Cristal Tower to switch from negative to positive temperatures with extreme simplicity, allowing you to manage a wider range of products in order to respond to market tastes and trends, as well as to seasonality.