Search the product for you
High technology and Italian design
High technical performance and aesthetics
Stratos is the new ISA high-end display cabinet that combines maximum technical performance with aesthetics that fully reflect the elegance and unmistakable style of Italian design.
Design
Stratos può essere configurata in tre diversi tipi di ventilazione.
Stratos can be set up with three different types of ventilation: PLUS single evaporator with double front air out flow. PLUS 1 double evaporator with single air out rear flow. PLUS 2 double evaporator with double air out rear flow.
Stratos has front glass and side glass windows with heated chamber and a heatable laminated upper glass with servo assisted manual opening.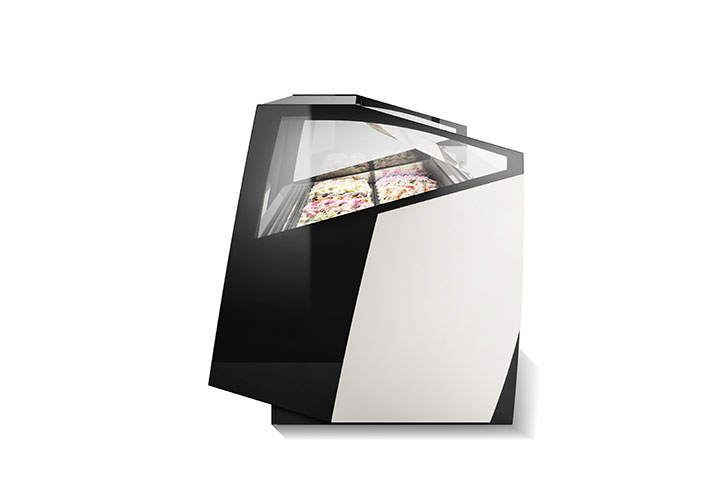 Technical features
| | |
| --- | --- |
| Installation | Condensing unit included (plug-in); Remote condensing unit included |
| Product temperature | -16/-14 °C |
| Temperature | -20/+2 °C |
| Climate class | 4 (30 C° / 55% RH); 7 (35 C° / 70% RH) |
| Refrigerant | R404a |
| Refrigeration | Ventilated |
| Defrost | Reverse cycle |
| Lighting | Led 5700 K |
| Front glass | Heated double glasses |
| Equipment handling | Swivel casters with brake; Heigh adjustable feet |
| Work top | Solide surface white |
| Rear closing system | Polycarbonate sliding doors |
| Opening system | Servo, bottom-up opening system |
| Configuration | Canalized (optional); Dual temperature (optional) |
| Height | 125 (cm) |
| Width | 120; 170; 220 (cm) |
| Depth | 120 (cm) |