The evolution of legendary professional display cabinet

Are you interested in this product?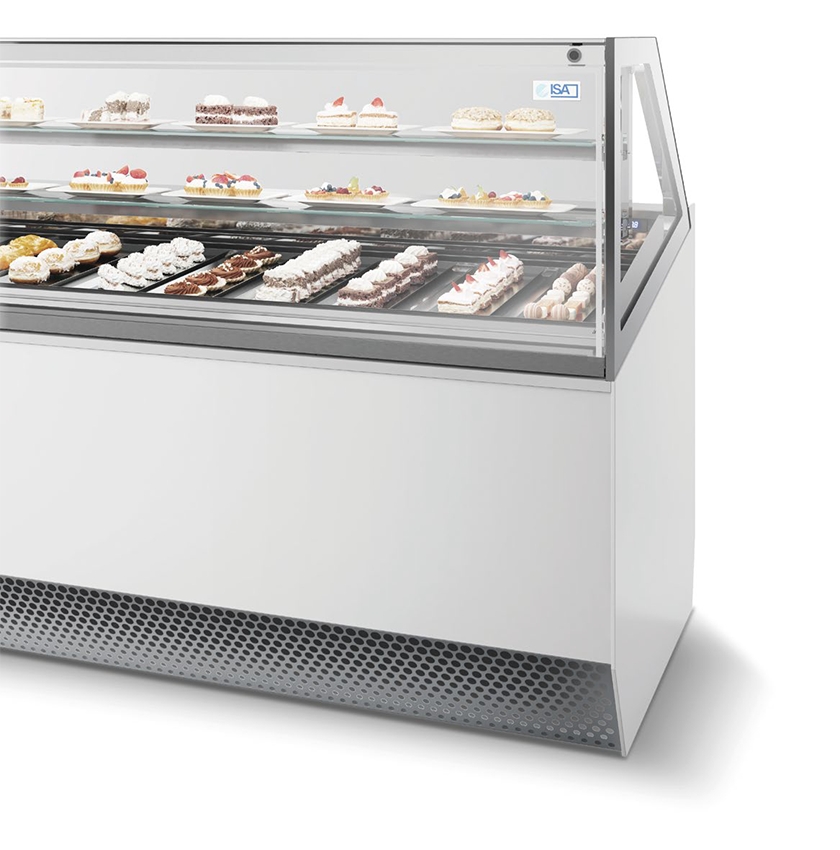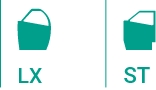 An international success renews itself.
Equipped with high-efficiency natural technology, excellent build quality, and a wide selection in terms of design and materials. New Millennium, even more durable, innovative, and sustainable.


The visibility for gelato is emphasized by 7 degrees inclined tank and the internal LED lighting which has a continuous uniform light.
Condensation is not a problem, even in difficult climatic conditions, thanks to the heated side glasses and the single heated front glass.
The sides with concealed fasteners and the self-supporting glass panes allow a perfect side-by-side installation of several display cabinets.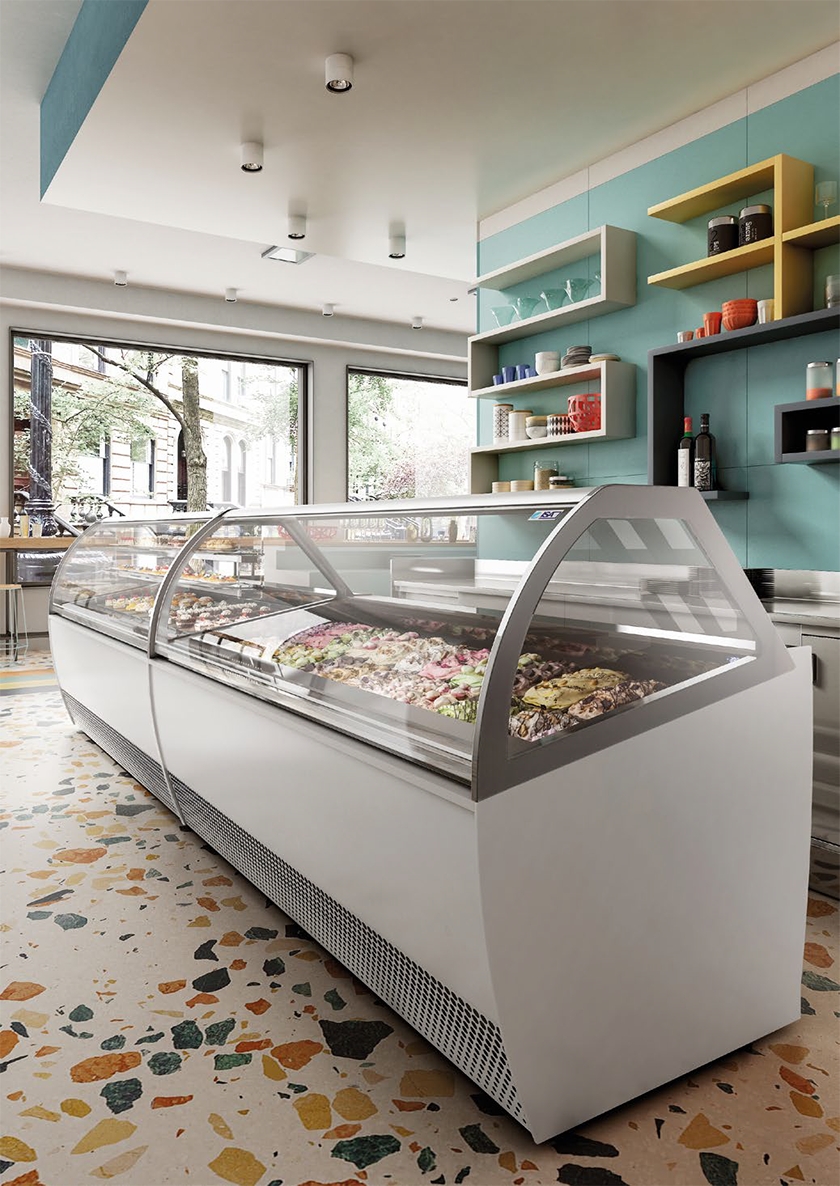 Configuration
Choose your display cabinet size and compare the available configurations.
Tray
1047 x 800 mm / Pastry
Shelf
1034 x 240 mm / Pastry
Tray
1542 x 800 mm / Pastry
Shelf
1529 x 240 mm / Pastry
Tray
2036 x 800 mm / Pastry
Shelf
2024 x 240 mm / Pastry

"Natural" high technology
The refrigeration system is a jewel of high technology and sustainability: R290 natural dual-circuit refrigerant with hermetic compressor and reverse cycle defrosting. Less vibrations and noise (-30% compared to models with R404A), greater energy efficiency (up to 10% savings) and environmental sustainability as it is fully compatible with European standard F-GAS.
Reverse cycle defrosting
Automatic reverse cycle defrosting allows 50% shorter cycle times than hot gas, in order to keep the quality of the gelato surface intact, and also reducing energy consumption. In the pastry version the defrosting is off cycle. The refrigeration, ventilated with a single outlet of front air, is delicate and homogeneous. The high-efficiency electronic fans of the condenser allow considerable energy savings.
Cyclopentane insulation
The low environmental impact cyclopentane insulation - with insulation performance 20% higher than traditional systems - contributes to class 7 certification for high performance in demanding climatic conditions (35°C with 75% humidity).
Natural refrigerant
Reverse cycle
-50% Defrosting time
-30% Noise
-10% Energy saving
Climatic class 7
The sides are made of high-density and high-resistance wood fibre, while the front panel and ventilation grid are made of sheet metal. Millennium offers the possibility of choosing any colour in the RAL range in a 30-gloss matte finish.
The Dual Temperature function (optional) allows the gelato display cabinet to switch from negative to positive temperature extremely easily, becoming a pastry display cabinet with the insertion of stainless-steel trays as an option (inclined 7 degrees). Still on request, you can also add a depth-adjustable glass shelf (+/- 50 mm), with a methacrylate support and LED lighting (5700 K).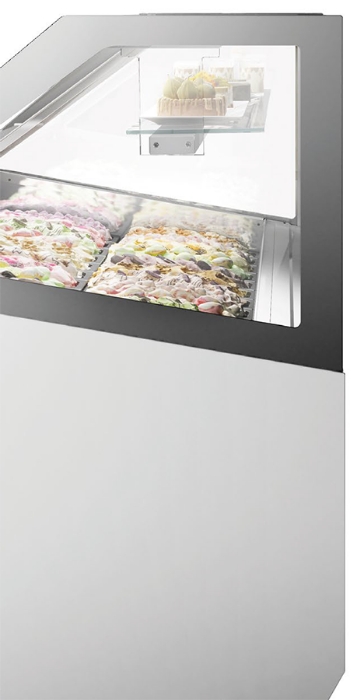 Depth-adjustable
shelves
In the Pastry version the display cabinet can be equipped with one or two depth-adjustable glass shelves (+/- 50 mm), with methacrylate support and as an option also LED lighting (5700 K).
A single shelf can also be equipped in the Gelato version as an accessory on request.