InterSICOP 2022 first meeting at Madrid
From February 19 to 22, the 13th edition of the Intersicop fair was held in Madrid (IFEMA), the first show on the international calendar, the only specialized professional event in Spain and the reference fair for the Ibero-American market, bringing together the entire bakery, pastry, ice cream, coffee and equipment industry. For this 2022 edition, Intersicop has decided to specifically promote the supply of professional equipment, with the aim of stimulating and accelerating their sales process and renovation. ISA – a leading company in the sector of professional refrigeration and public venue furnishings Made in Italy – after having participated in the international trade fair for the Hospitality Host Milano 2021, participated for the first time in the Spanish event, with its range of professional display cabinets for gelato and pastry making, along with the latest proposals for the world of public venue furnishings.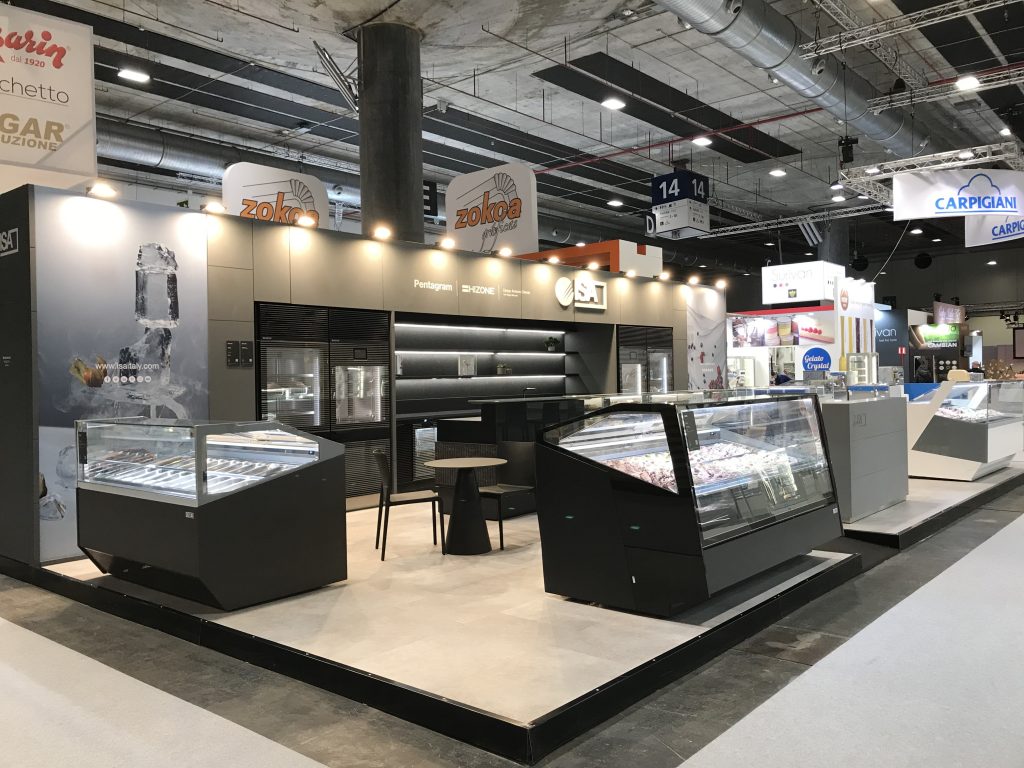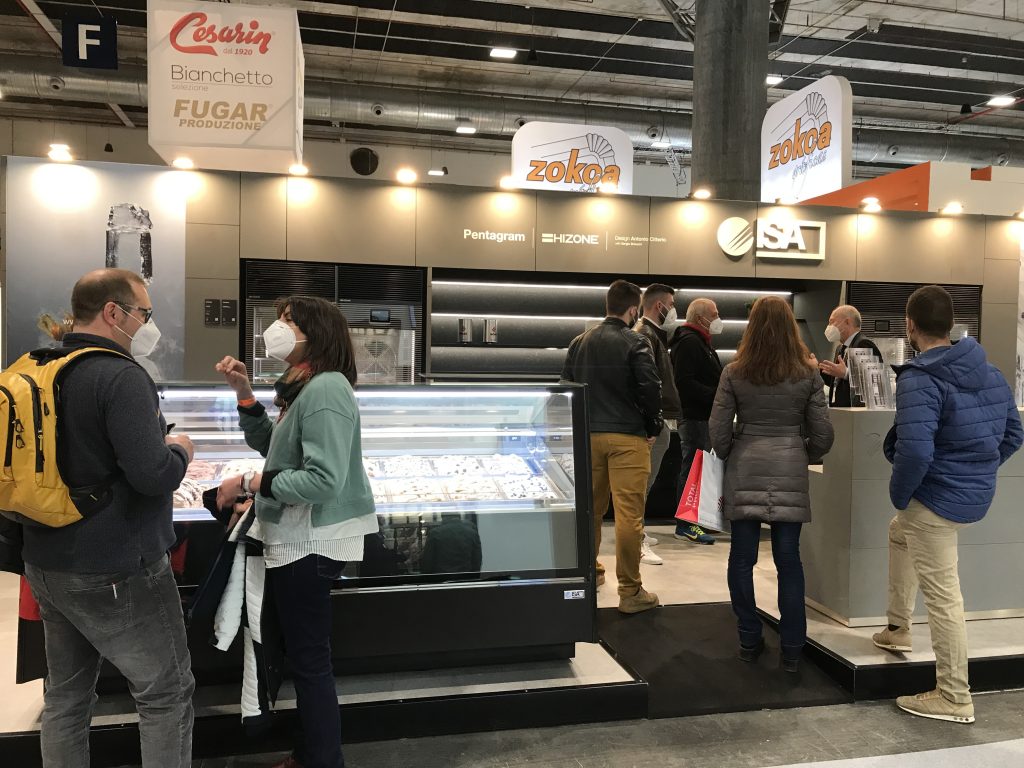 Pentagram and Hizone were the protagonists of the ISA exhibition, both ambitious projects that were born from the collaboration between the company and Italian architect and designer Antonio Citterio.
Pentagram, ISA's luxury furniture collection that integrates refrigerated display cases for ice cream parlours, pastry shops and gastronomy, as well as bar counters and furnishing elements. Hizone, the ISA brand that includes a uniform and modular system of blast chillers, cabinets and refrigerated tables, dedicated to the furnishing of professional laboratories for ice cream makers, pastry chefs and gastronomists. High-quality, high-performance materials, with special attention paid to environmental sustainability and energy savings.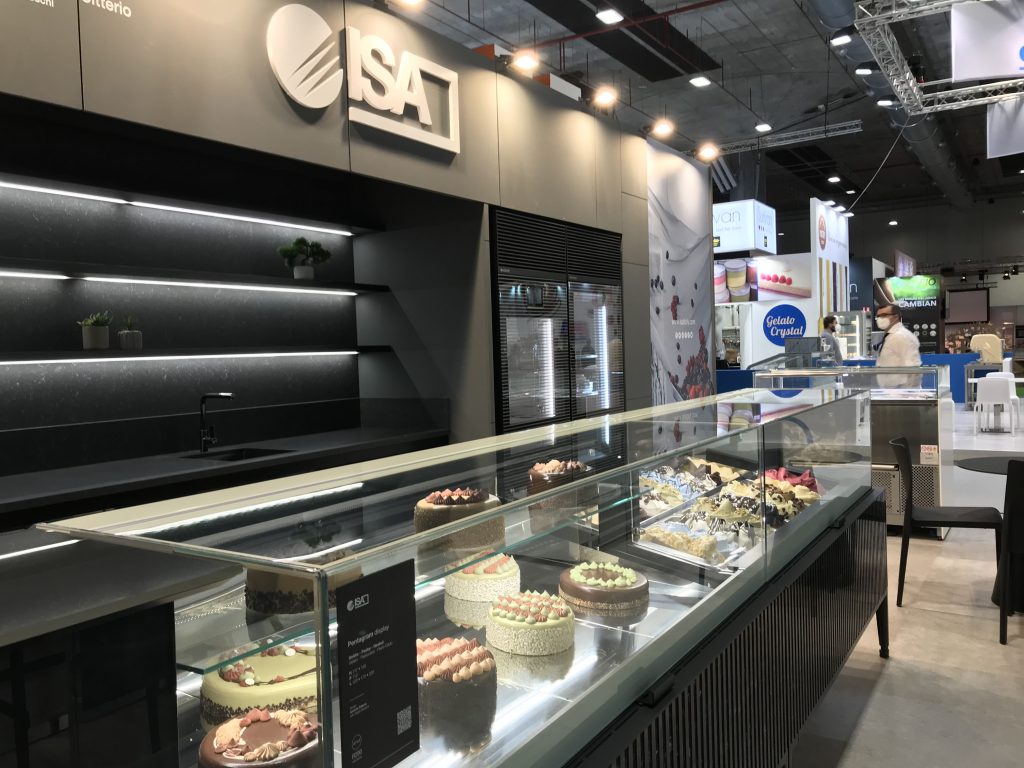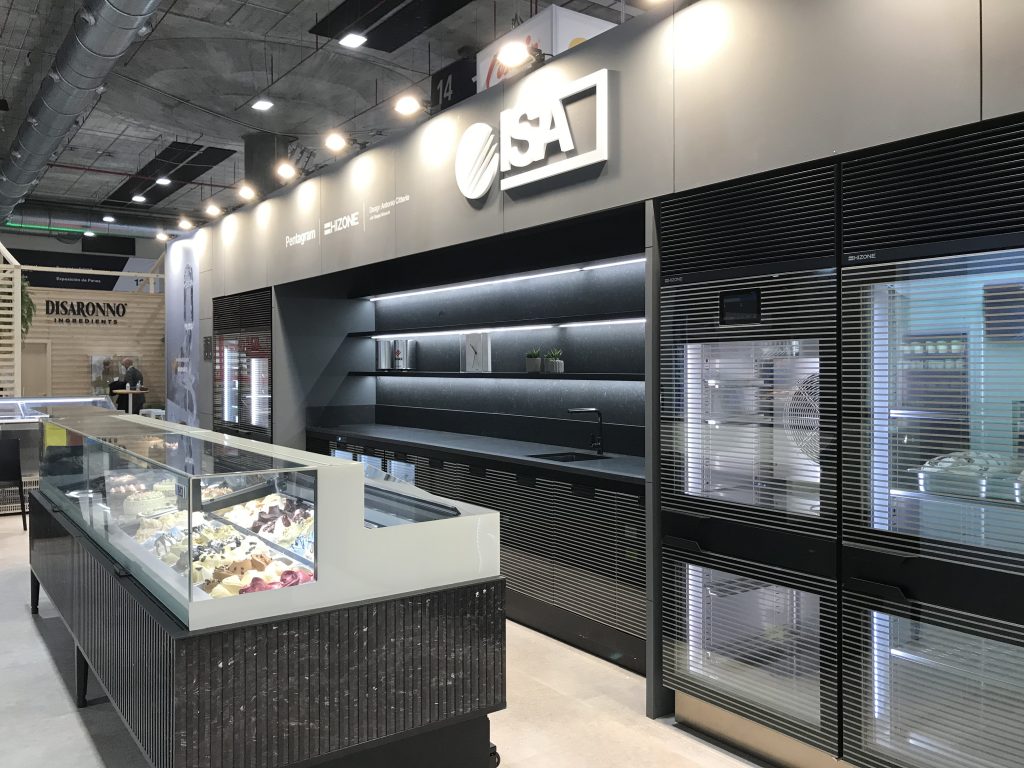 Supercapri, Stratos, Diva and Kelly are the best-in-class display cases from the Gelato & Patrsy range that graced ISA's stand. Dual-temperature refrigeration, humidity control and differentiated ventilation for the various types of ice cream were just some of the performances that were most appreciated by the Spanish public.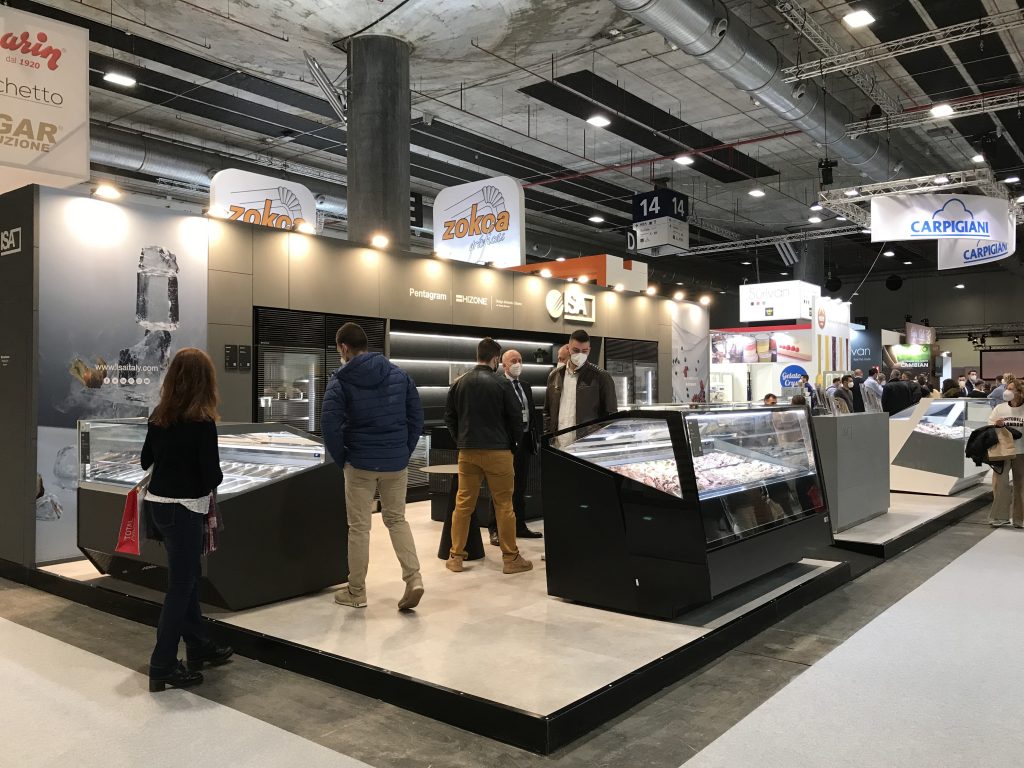 One of the most important partnerships was with the Italian ingredients and raw materials company Prodotti Stella, which used ISA's Supercapri and Cristal Tower professional display cases to enhance its products.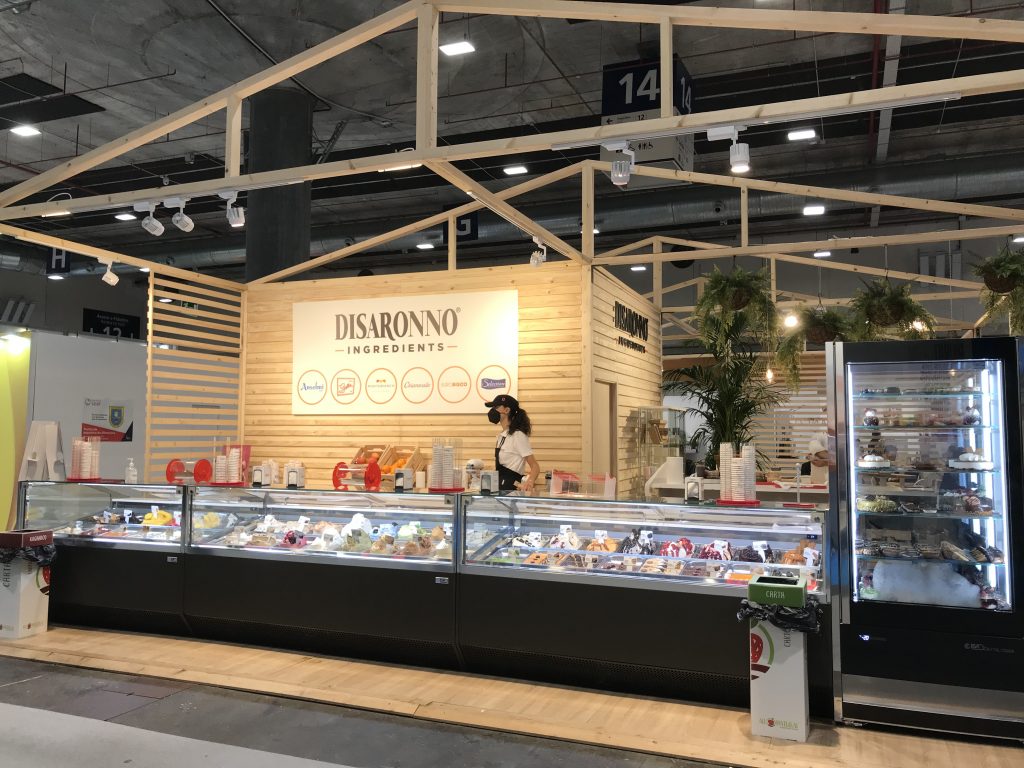 Intersicop 2022 again confirms its position as the main commercial and display space of the sector, with a great capacity for international promotion in Latin America. More than 175 exhibitors from 6 countries, a total of 15,652 industry professionals from 44 countries, where the most represented nationalities were Portugal, with 39.5% of visitors, followed by Italy (18.1%) and then Mexico, France, Chile and Germany.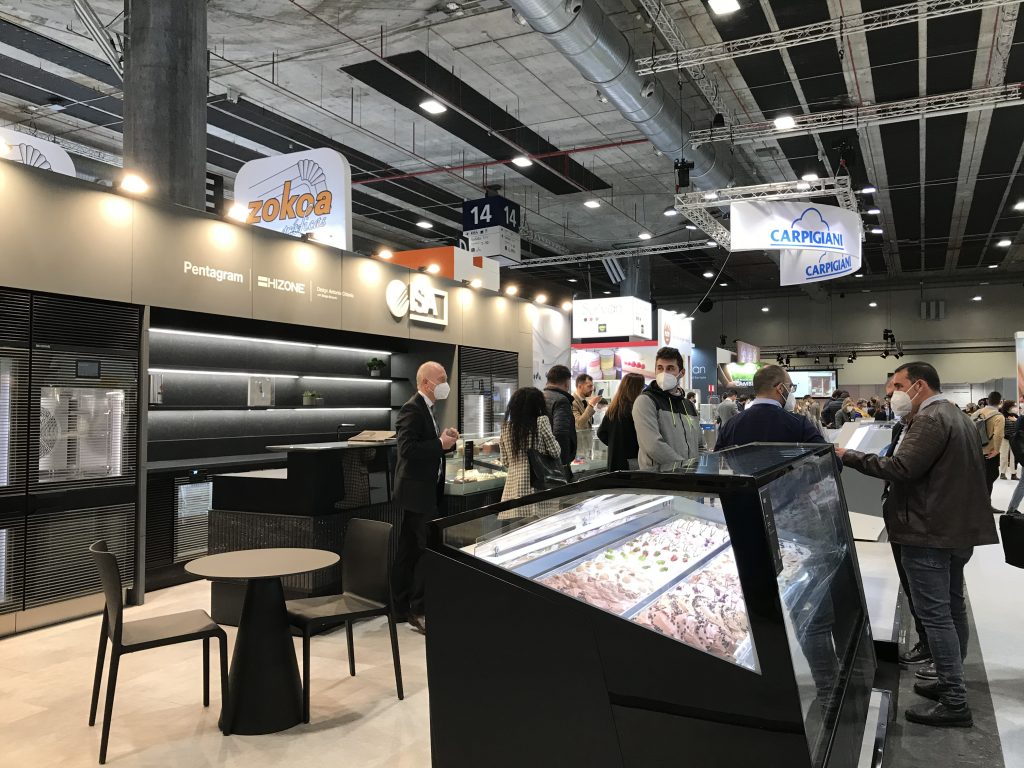 A fair scene of three major national championships in pastry, bakery and ice cream, as well as a competition to discover new talents in pastry. Marco Miquel, president of the National Association of Artisan Ice Cream Makers (ANHCEA), gave a very positive assessment of the event.
"The best thing about the fair was being able to get together, talk, and put points in common. The organizers worked hard to make it a success, and it was a complete success for all parties."
Thank you all for the warm welcome! It was a fantastic Intersicop!!!