Virtual Restaurant: what it is and how it works (and why it will be so successful in the coming years)
For the restaurant industry, managing workloads in a flexible manner is not an optional extra, but rather a necessity that's intertwined with the growing popularity of food delivery services. It's no coincidence that Virtual Restaurant, a third-party service that optimizes operations and cuts costs, is becoming increasingly popular. What exactly does this service consist of and why is it expanding rapidly? 
Virtual
restaurant
:
how
it
works
The concept of Virtual restaurant is related to the trend known as Virtual kitchen: a professional kitchen without service to the public, dedicated to the preparation and storage of finished and semi-finished products for small and large catering businesses. These products are generally designed for home delivery services, thanks to food delivery apps and increasingly efficient logistics services. The Virtual restaurant offers many advantages: having a professional space in a peripheral area – with a consequent reduction in rental costs -, simplifying workflow and staff management. Contrary to what one might think, the Virtual restaurant does not necessarily rhyme with low-end products and standardized gastronomy: it can aim, in fact, to offer high–level cuisine, with targeted proposals for its partners. The quality depends not only on the experience of the chefs involved, but also on the level of the equipment used. 
How to
equip
a Virtual
restaurant
Cold technology is, of course, the great protagonist of the Virtual restaurant. The pasteurization process and the new generation of equipment make it possible to extend preservation times for weeks – or months – without penalizing product quality. This also applies to high-end gastronomy and artisanal preparations, made without the use of preservatives and chemical additives. As we have already mentioned, the Virtual Restaurant's laboratory must be capable of satisfying all of the requirements, including those of haute cuisine. Relying on ISA is a guarantee, thanks to the company's extensive range of equipment for the preparation of professional laboratories and kitchens that are structured to cater to any type of product, from pastries to take-away ready meals.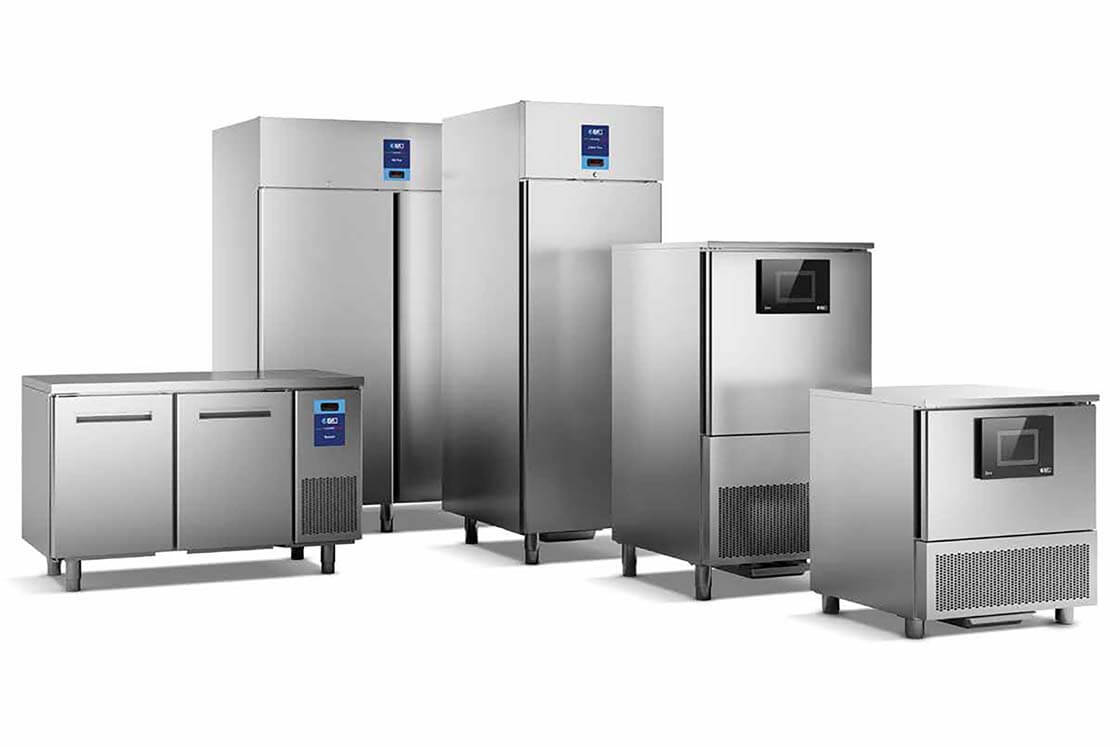 ISA's
architecture
of
refrigeration
One of the most important brands dedicated to the restaurant and catering industry is Abaco, ISA's brand dedicated to the production of technological steel semi-finished products, with a focus on the furnishing of public establishments and professional kitchens, as well as a customised design service for the installation of refrigerated units, display cases and ducted drop-in units. The ISA catalog includes modular solutions, as well as custom-designed furnishings that are capable of satisfying even the most complex layout requirements. This versatility also makes ISA a leading reference point for multi-service establishments, as well as for virtual restaurants that are characterized by more or less intense workloads.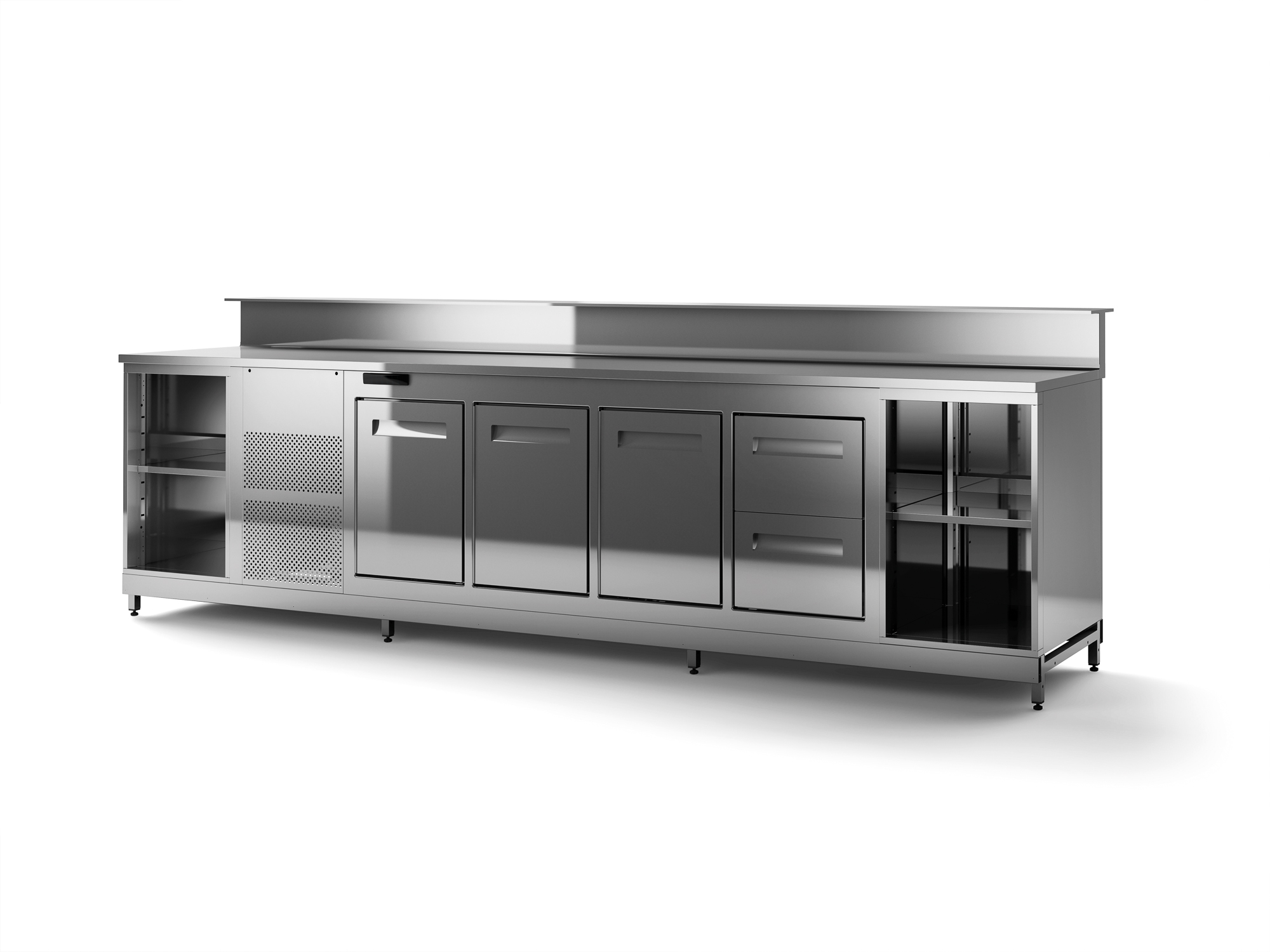 In terms of professional equipment for the laboratory, excellence and innovation are synthesized by the Lab line, characterized by a renewed range of blast chillers, cabinets and refrigerated tables with top-level performance. Conservation and storage operations combine practicality and energy saving to perfection. The Zero range, in detail, meets the demands of the professional laboratory with products that combine power and a wide range of functions, designed for bakery, pastry, food industry and catering. Negative and positive chilling, thawing, leavening, beverage cooling, preparation of ready meals at the desired time: these are just some of the possible functions to manage production cycles. The insulation system and the efficiency of the condensing unit, the evaporating unit and the fans contribute to create a functional and silent working environment, in the name of comfort and energy saving.