To meet the requirements of supermarkets of all sizes, Galaxy becomes an assisted-service backcounter display. The large display front combined with the raised base creates an extraordinary display capacity that combines with a high level of ergonomics for the operator. Up to 5 adjustable shelves, the hook bar and the gourmet fitting options ensure maximum functionality and flexibility. The customization of internal and external finishes completes the versatility of Galaxy Back counter and make it the ideal solution for any type of store. Like all Galaxy multidecks, it is also available with remote refrigeration.
Galaxy Backcounter
Installation
Shelves
Temperature
Refrigerant
Refrigeration
Compressor
Defrost
Climate class
Side panels
Panoramic with safety glass
Mirrored
Blind
Doors
Lighting
LED lighting on canopy
Undershelf LED lightning optional
Equipment handling
Heigh adjustable feet
Swivel casters with brake (optional)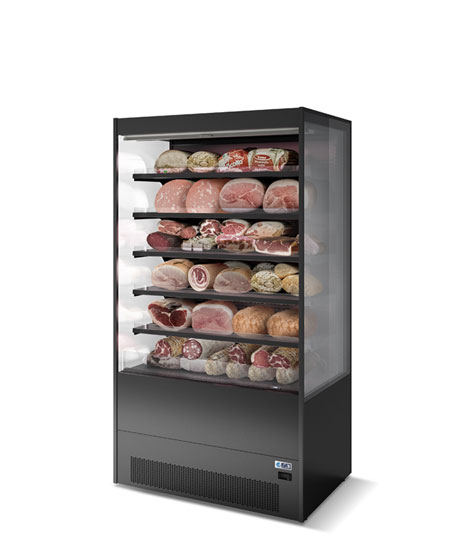 Are you interested in this product?