A true stage upon where artisanal pastry can be brought to life!
A spectacular view from every angle
3D Show is the ideal format to maximize the display appeal of artisanal ice cream and pastry. It enhances the three-dimensional display of the product and provides an impressive view from every angle thanks to the front and sides of the display case, together with the ice cream tubs, all being completely transparent.
3D Show is the result of a harmonious combination of surfaces, materials and transparencies that revolutionize the standards of artisanal ice cream display. The narrow steel side supports give a panoramic view of the product. The holders for the transparent ice cream tubs and the top to bottom LED lighting system make the ice cream appear to float inside the display case.
Technology
Top performance without sacrificing energy saving
3D Show is equipped with a high-performance on-board or remote condensing unit which, together with a system of double ventilation, ensures a constant and uniform temperature in every part of the display case, resulting in the optimization of energy consumption and the consequent savings in operating cost.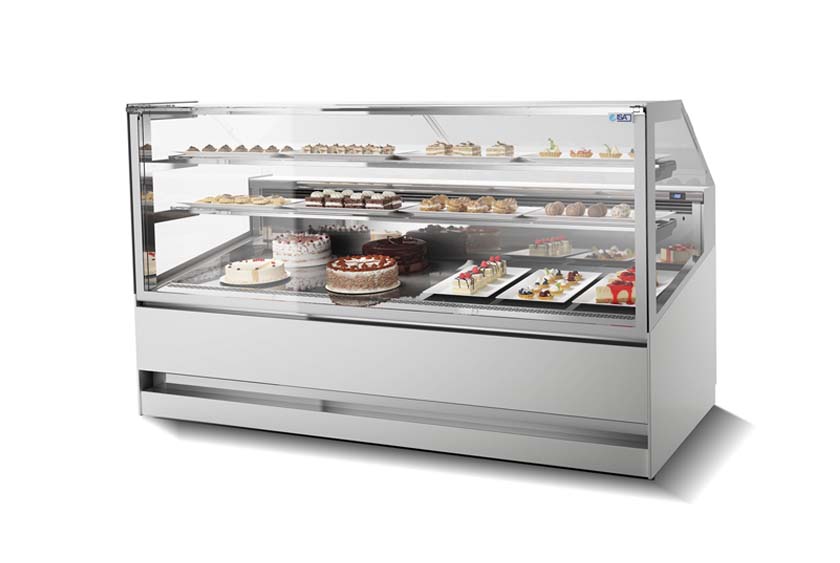 Technical features
| | |
| --- | --- |
| Installation | Plug-in; Remote (optional) |
| Temperature | +1/+10 °C |
| Refrigerant | R404a |
| Refrigeration | Ventilated |
| Defrost | Off cycle |
| Lighting | Led 5700 K |
| Front glass | Heated stratified |
| Side panels | Side panels inbright stainless steel |
| Equipment handling | Swivel casters with brake; Heigh adjustable feet |
| Rear closing system | Polycarbonate sliding doors |
| Configuration | Canalized (optional) |
| Height | 117, 135 (cm) |
| Width | 117, 168, 216 (cm) |
| Depth | 110 (cm) |