Pozzetti with ventilated refrigeration
The widest range of professional display cabinets for artisan gelato is enriched with the brand new series of ventilated Pozzetti.
Thanks to the system of independently temperature multiplexable modules, it is possible to create spectacular seamless compositions: in fact, in multiplexing, the pitch of the Pozzetti holes on the countertop remains unchanged.
The 2-, 4-, and 6- Pozzettil modules are available in the built-in version or complete with counter base in perfect alignment with Abaco technology. The high-efficiency R600 natural refrigerant compressors are located down below the tank, with no need for a side compartment. The condenser air intake is on the operator side, so the pozzetti counters can be paneled all the way to the floor without the need for ventilation grilles.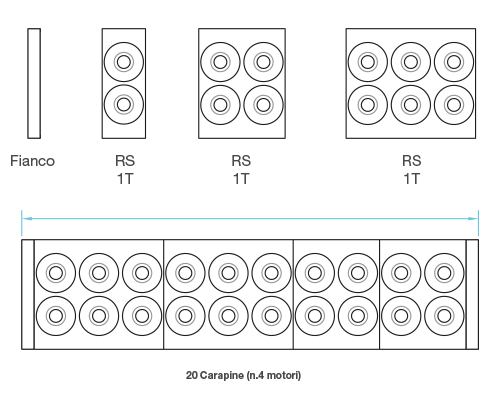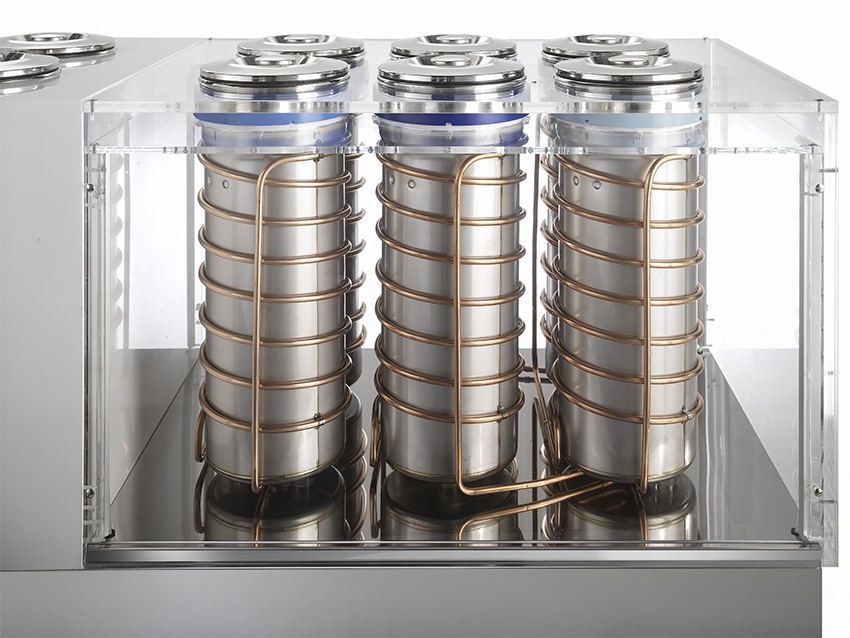 Pozzetto Multiplo T1
With static induction refrigeration technology
ISA's exclusive patented technology is now also available with R290 natural refrigerant condensing units.
The 4-, 6- or 8-well modules with enbodied storage level are available in built-in or plug-in versions, the latter with customizable panels and sides and featuring an elegant and functional glass counter.
Static induction refrigeration ensures perfect temperature uniformity of gelato and is the state of the art in terms of energy savings.