The new ISA "look" at Sigep 2018
ISA is in continuous development and at Sigep 2018 it presents itself with important innovations. New lines, new features, new performances meet in Stratos, Supercapri and Delta – the three new professional display cabinets designed by ISA.
Stratos is the new ISA high-end display cabinet that combines maximum technical performance with aesthetics that fully reflect the elegance and unmistakable style of Italian design.
Stratos has front glass and side glass windows with heated chamber and a heatable laminated upper glass with servo assisted manual opening.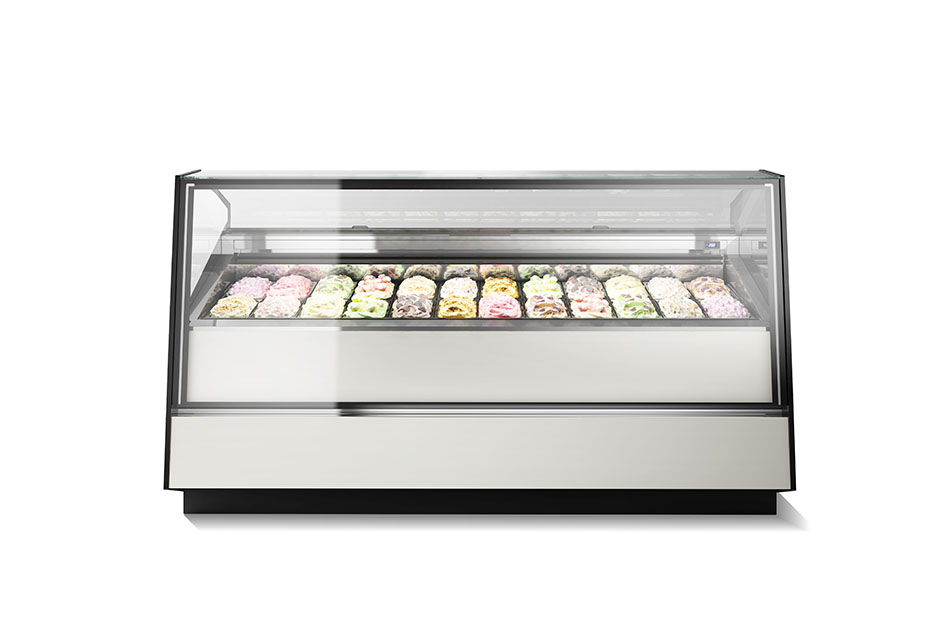 Supercapri is the synthesis of an essential design and high-level technical features. It is equipped with glass side windows with heated chamber and heatable laminated front glass that can be opened.
Both Stratos and Supercapri can be set up with three different types of ventilation: PLUS single evaporator with frontal dual airflow. PLUS 1 dual evaporator with single rear air flow. PLUS 2 dual evaporator with dual rear air flow.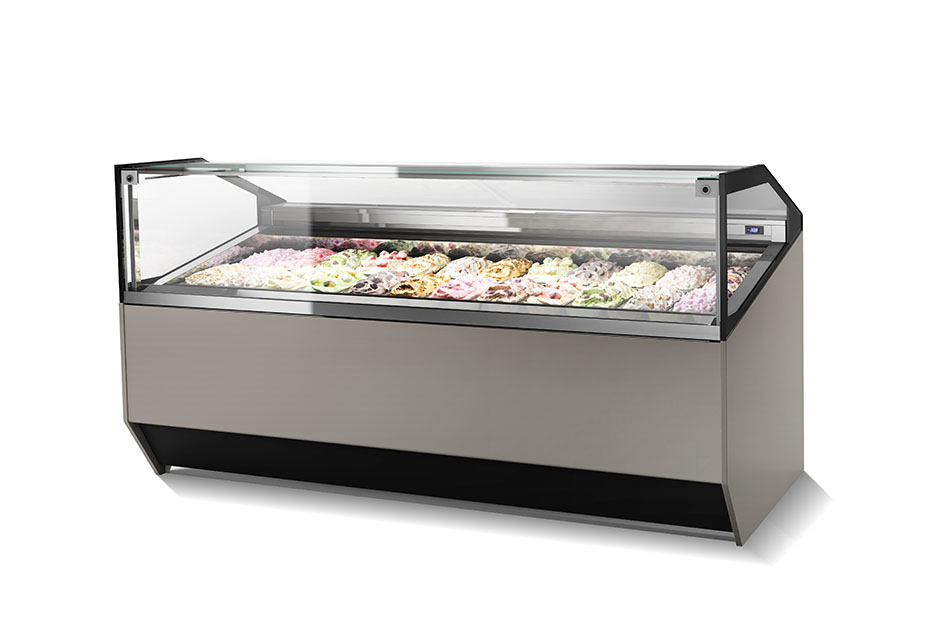 Delta is the unique professional display cabinet with two 5 lt. tray rows in just 80 cm of depth. In order to achieve this result the Isa R&D team patented a new type of side ventilation that enables minimizing the depth space. This patented technology makes it possible to differentiate temperatures – with 6 or 4 tray units – to preserve and display ice creams with various consistencies.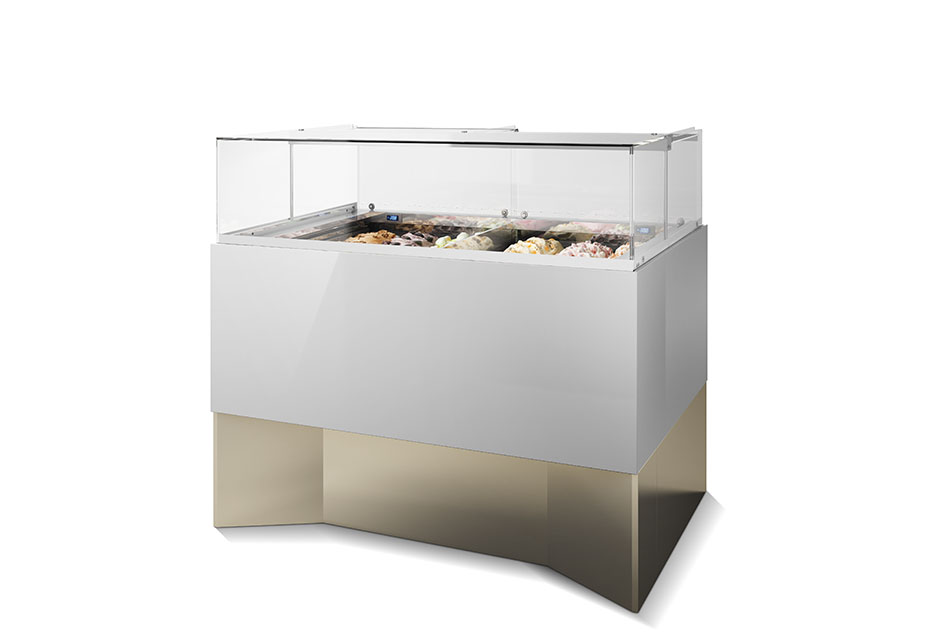 Stratos, Supercapri and Delta were presented at Sigep 2018 for the first time, from 20 to 24 January at Rimini Fiera, and received excellent feedback from visitors (leggi l'articolo).
Here some pictures from Sigep 2018.