No more remote refrigeration systems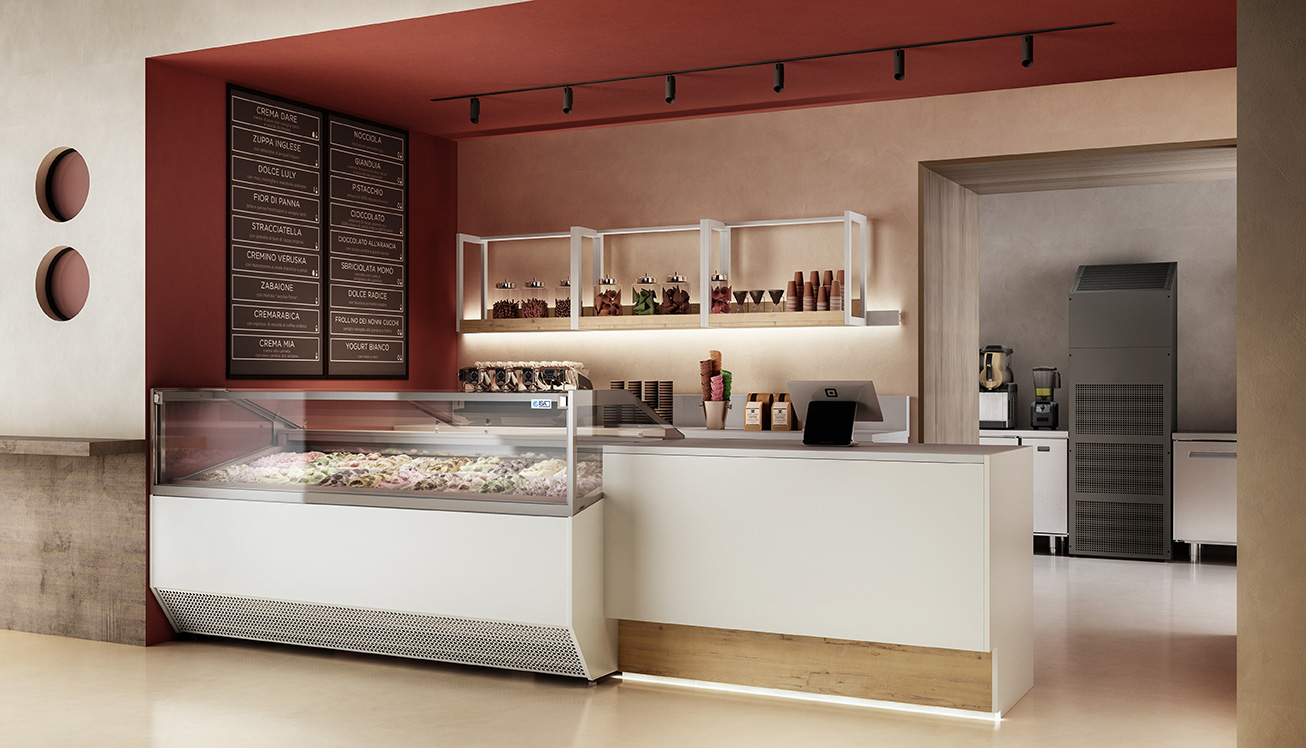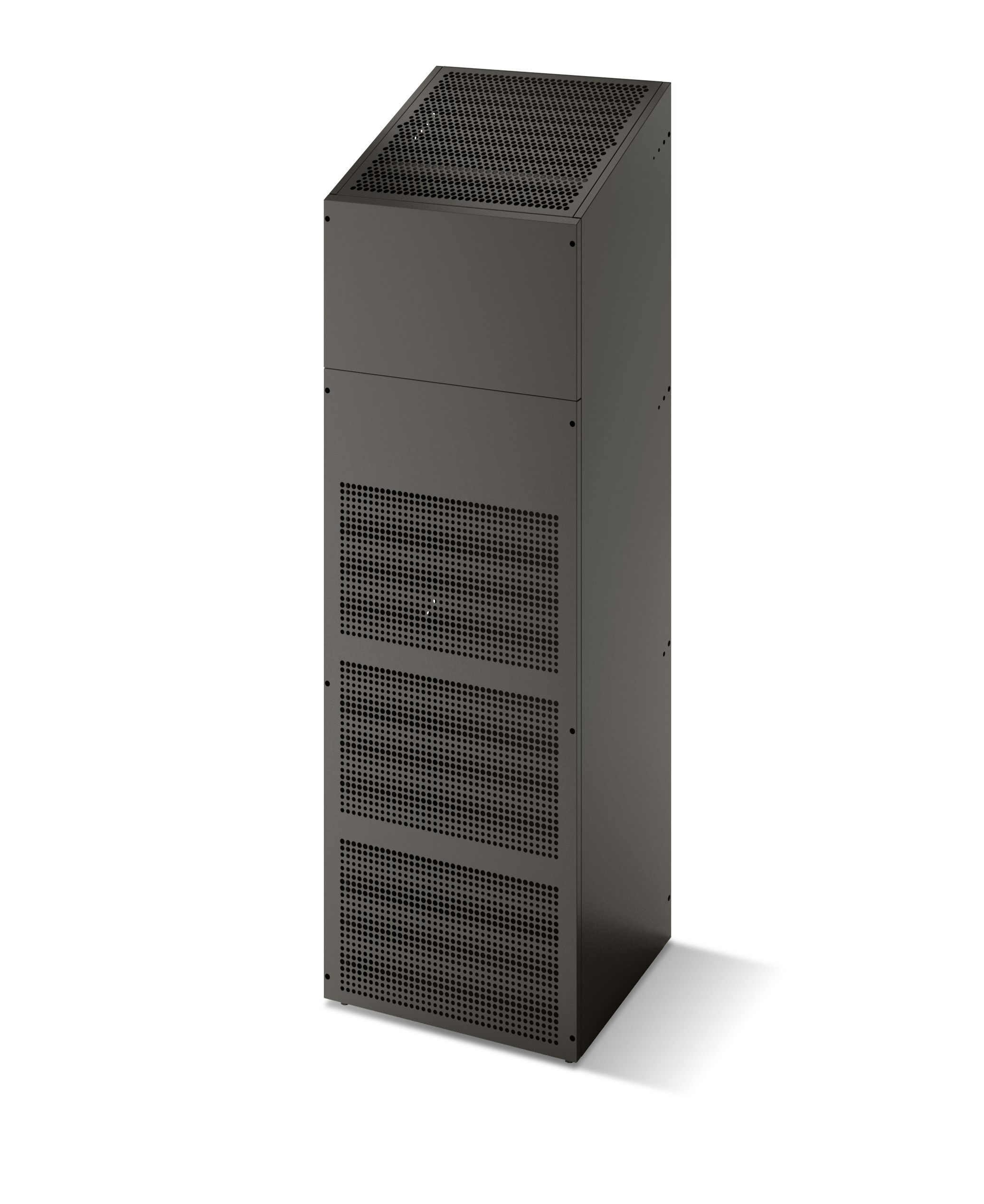 The revolutionary Smartloop system
ISA introduces the revolutionary Smartloop closed-loop system for condensed water cooling. Combined with ISA gelato display cabinets featuring water-cooled R290 refrigeration unit, Smartloop is the ultimate solution for drastically reducing heat input into the sales area, but with the cost and installation time of a plugin display case, making remote compressors installations unnecessary.
Smartloop is a condensing water-cooling system that is alternative to a chiller, evaporation tower, or dispersion system using mains water or well water. Unlike common water system chillers, Smartloop system does not involve additional compressors, but expoits an air exchanger to cool the hot water coming from the display cabinet. For this reason it can also be installed indoor in the front-of-house (e.g. in ice cream parlors near doors and windows) or back-of-house, where natural ventilation is granted.
The advantages of the Smartloop system over remote motor installation.
Maximum installation flexibility resulting in lower installation costs and time. Smartloop's small footprint dimensions and its very low noise output make it an optimal solution even in residential settings. The pipes carrying water to the Smartloop module are flexible and unlike the copper pipes of remote refrigeration do not require welding in installation. No electrical connection cables are needed between the Smartloop unit and the showcases: the operation of the cooling fans is automatically adjusted.
Compared to remote installation, technical and design limitations (e.g., lack of space outside the store, architectural constraints or simply condos regulations) also fall away. A single Smartloop unit can handle 1 to 3 display cases, greatly reducing the space occupied compared to remote condensing unit towers.
Smartloop is an entirely sustainable system because it is combined with plug-in ISA display cabinets with natural refrigerant R290 (as opposed to synthetic refrigerants used for remote systems, such as R452A, R449, R448), avoids unnecessary water waste, and ensures energy savings due to the greater efficiency of plug-in condensing units compared to compressors placed meters away.
When compared with a compressor-equipped chiller, Smartloop offers lower noise, lower power consumption and fewer installation constraints.