In the past it represented moments of joy and happiness
The ISA cart is an authentic tribute to the ice cream carts of long ago that filled the streets of the country with joy and happiness becoming in time an icon of traditional Italian ice cream throughout the world.
A nostalgia for the past combined with cutting edge technology for great efficiency under all conditions: a monolithic structure insulated with eco-friendly CO2-blown polyurethane foam which is HCFC and HFC free, an on-board condensing unit with ventilated refrigeration, and a basin and countertop of stainless steel.
Il Carrettino
CLASSIC
All the details of the Classic Cart have been designed and manufactured to maintain a high level of service, operator comfort and efficiency in all environmental conditions without  sacrificing the esthetic harmony, the craftsmanship and the unique charm that only the ISA ice cream cart can convey.
The cart is the ideal solution for free-standing installations and outdoor sales promotions.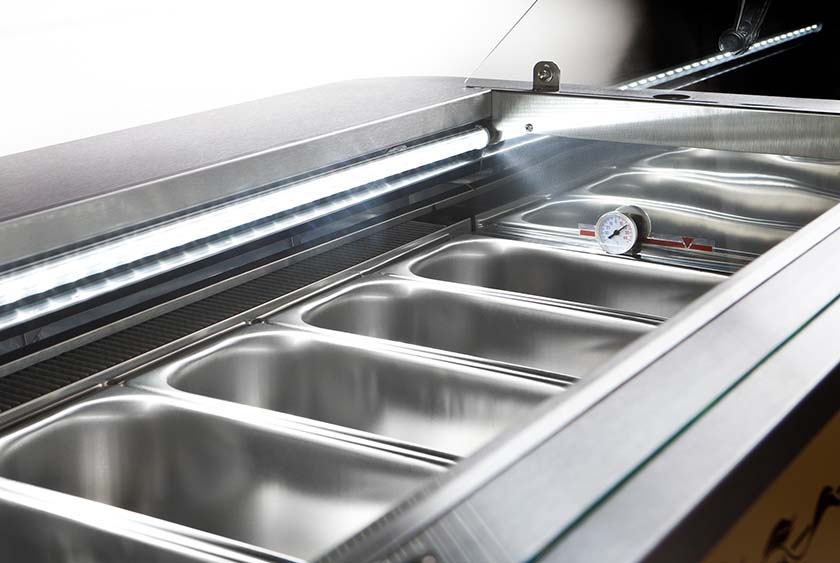 Technical features
| | |
| --- | --- |
| Installation | Plug-in |
| Product temperature | -16/-14 °C |
| Refrigerant | R290 |
| Refrigeration | Ventilated |
| Compressor | Hermetic |
| Defrost | Hot gas |
| Climate class | 4 (30 C° / 55% RH) |
| Upper glass | Single; Tempered |
| Front glass | Single glass; Tempered |
| Side glasses | Single; Tempered |
| Rear closing system | Tilting panel |
| Work top | Stainless steel |
| Lighting | Led 5700 K |
| Equipment handling | 2 ray wheels and one pivoting wheel |
| Height | 118 without curtain, 208 with curtain (cm) |
| Width | 183 without curtain, 203 with curtain (cm) |
| Depth | 95 without curtain, 128 with curtain (cm) |