ISA at Santa Barbara Gelato Festival Stage
The Gelato Festival America second stop in Santa Barbara was a real treat, with 10 competitors ranging from Sicily to North Carolina.
The competition featured gelatos produced on-site with all fresh ingredients the day of, and each gelato was both dairy and fat free. Besides the competition itself, the festival offered a demonstration by Carpigiani Gelato University on the differences between gelato and ice cream.
ISA has been also present during this stage in Santa Barbara, providing its gelato display cases for the competiotion to all gelato masters.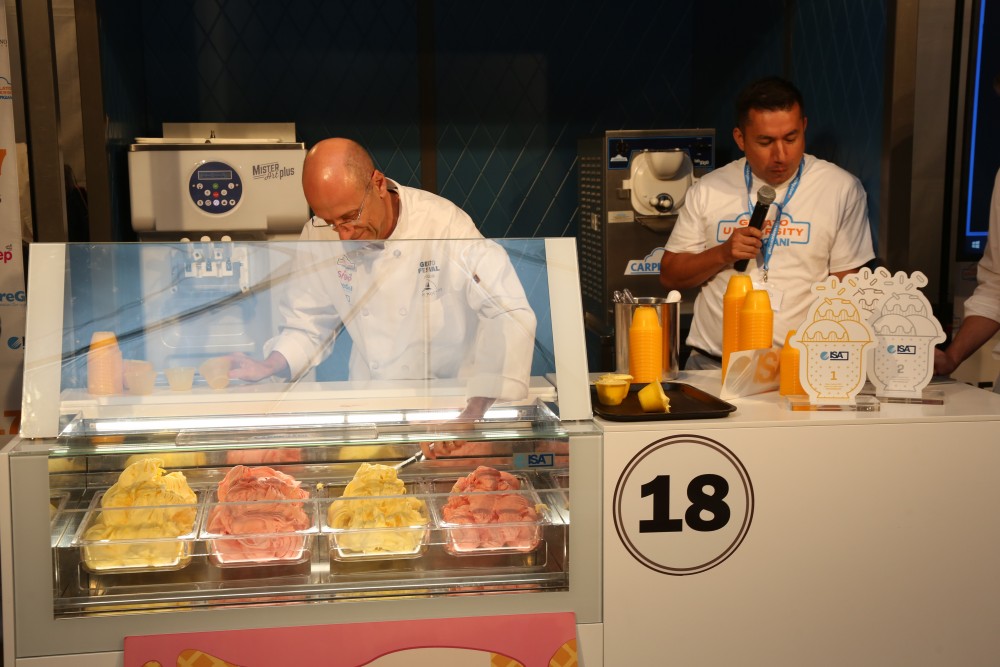 The winner of the competition, chosen by popular vote, was Maurizio Melani's Sicily Orange Sunshine – Gelato Shop Véneta from Valencia Spain – a gelato flavor consisting of Sicilian oranges with fresh mint and cardamom.
Silver medal for Michele Brown, Gelato Shop Michele Brown Baking from Dallas, and bronze medal for Robert Sigona Gelato Shop, Gelotti Ice Cream from New Jersey.
See you again next time in Scottsdale!