Your proximity
Galaxy
Galaxy is ISA's plug-in multideck, which stands out for its large and attractive display surface area, as well as for its wide range of models.
Available in two different heights and four lengths, Galaxy is multiplexable and it can be open-front or closed by three different door systems.
Galaxy fits with elegance in all sales areas, from proximity stores to hypermarkets.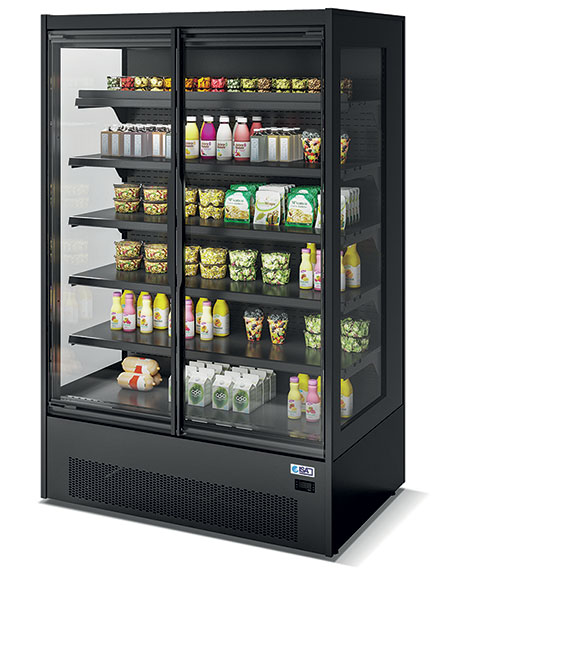 Are you interested in this product?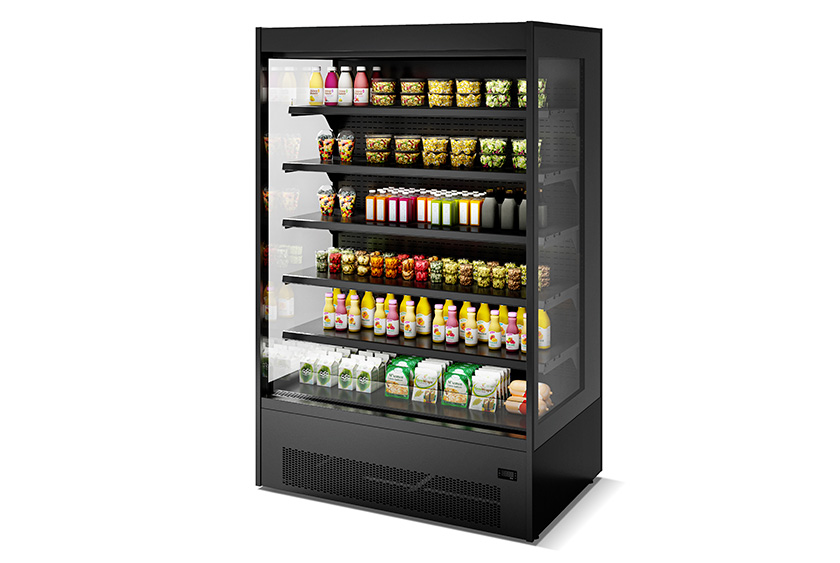 Galaxy Open
H 205
P 88
L 94 • 125 • 188 • 250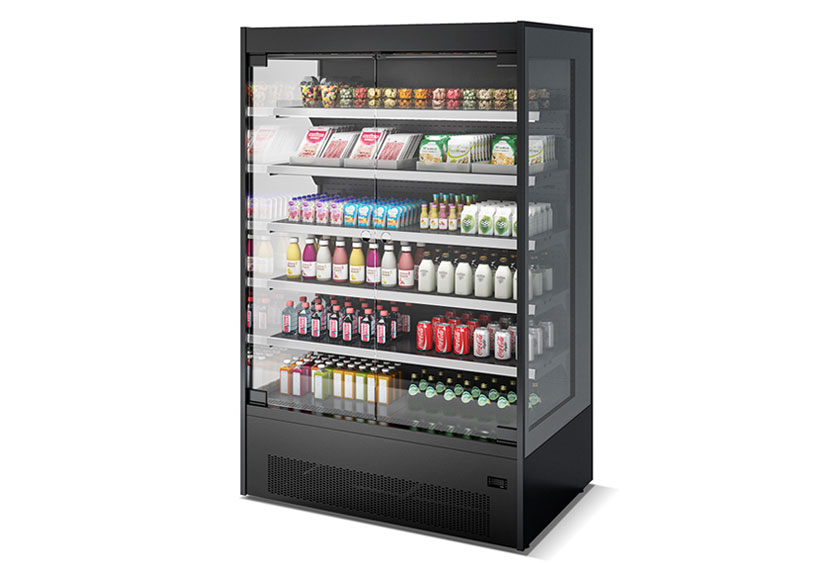 Galaxy SGD
H 205
P 88
L 94 • 125 • 188 • 250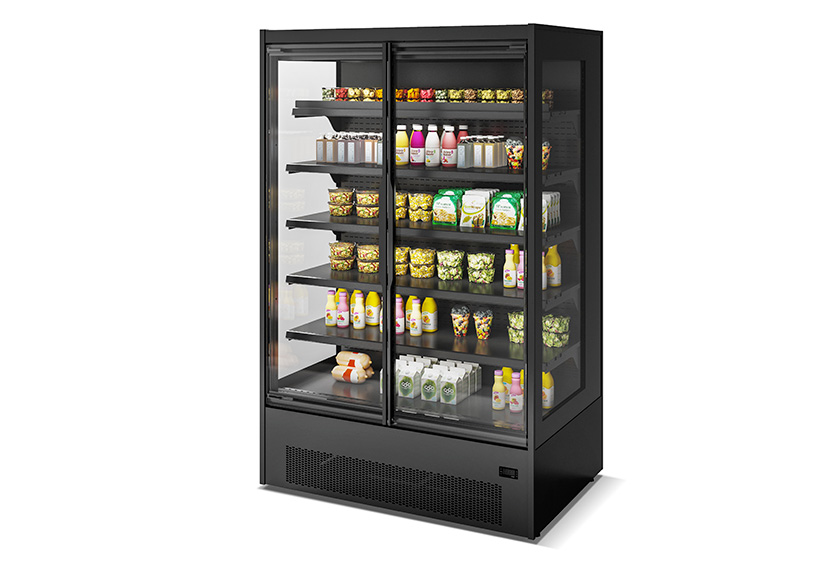 Galaxy GD
H 205
P 88
L 94 • 125 • 188 • 250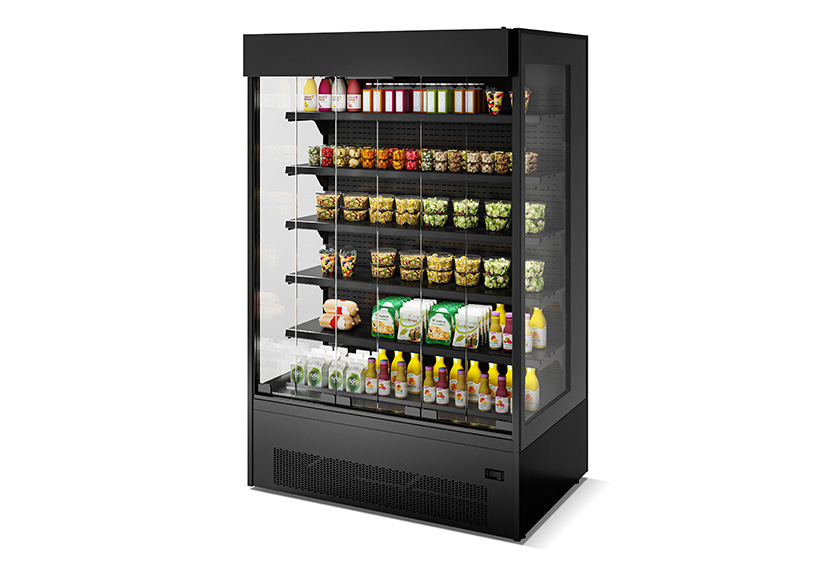 Galaxy Smartflex
H 205
P 88
L 94 • 125 • 188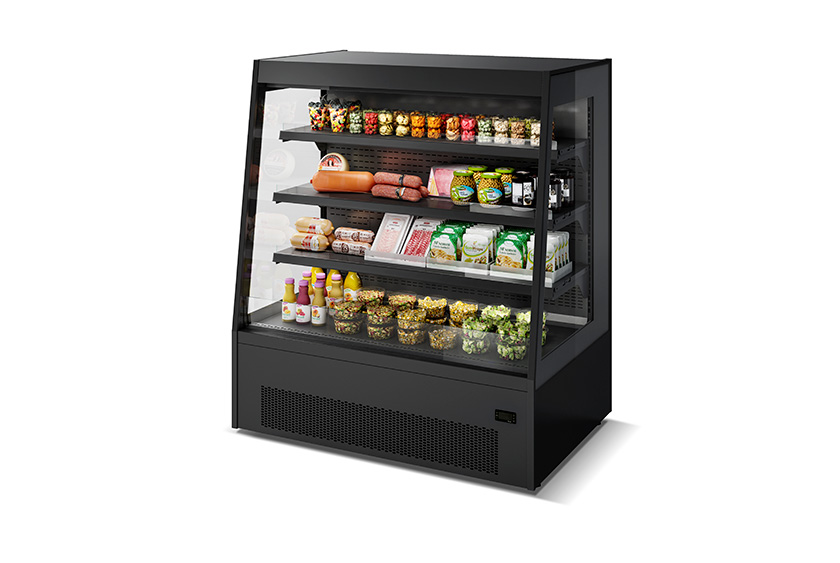 Galaxy H150 Open
H 151
P 88
L 94 • 125 • 188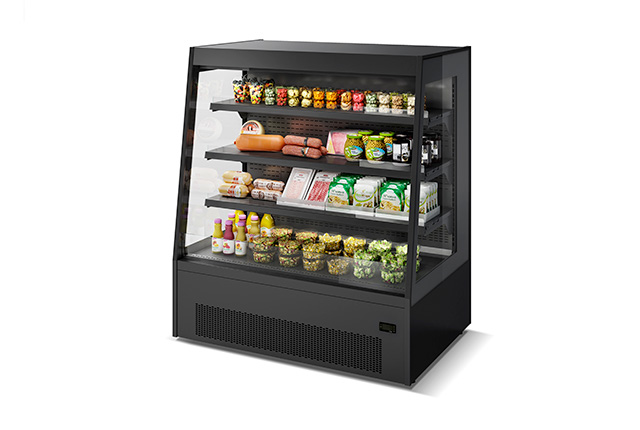 Galaxy H150 SLD
H 151
P 88
L 94 • 125 • 188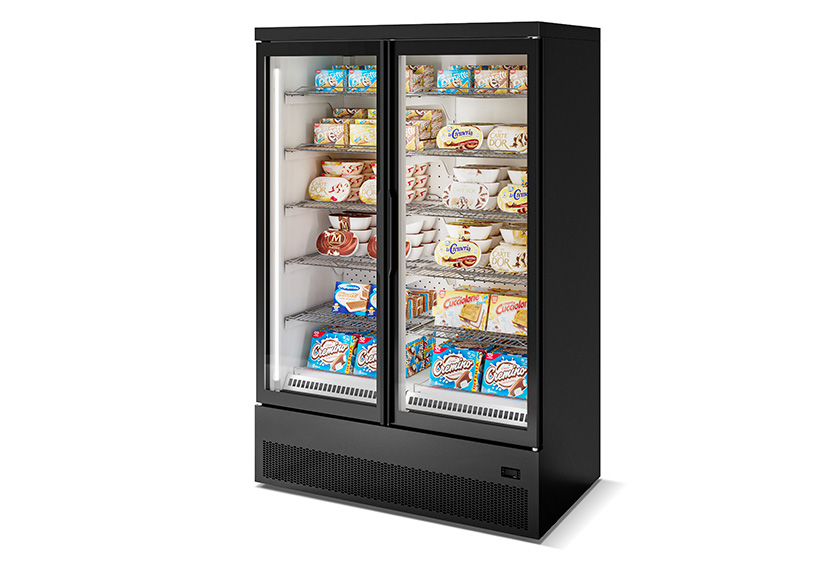 Galaxy TB
H 205
P 84
L 1P • 2P • 3P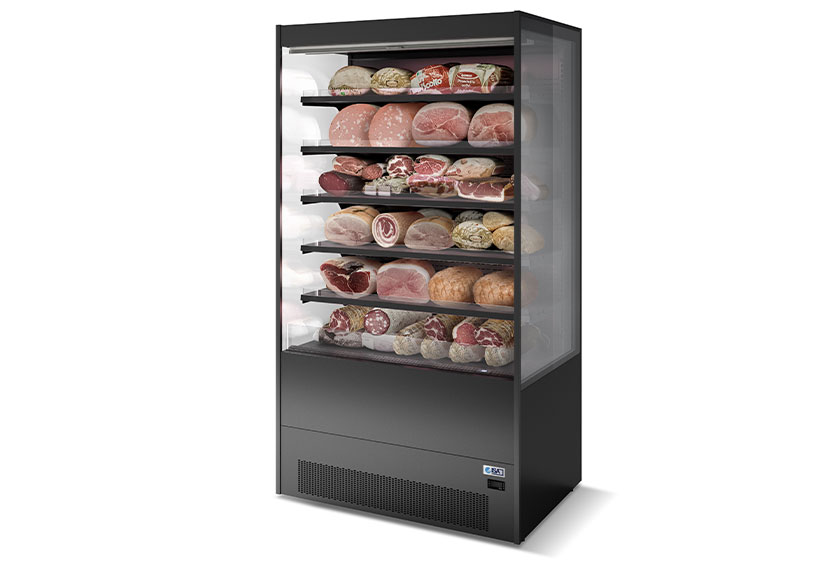 Galaxy Backcounter
H 238
P 88
L 125 • 188 • 250
Powerful and sustainable
Galaxy TN
High quality cooling technology
The refrigeration system is a jewel of high technology and sustainability: natural refrigerant R290, hermetic compressor and automatic defrosting system. Less vibration and noise (-30% compared to models with models with R452A), greater energy efficiency (up to 10% saving) and maximum environmental sustainability as it is fully compatible with the European F-GAS regulation. Digital display is prepared for ISA Connect. Galaxy can also be supplied with remote cooling units.
Energy saving
Natural refrigerant R290 (hydrocarbon) protects the environment by reducing maintenance intervals; electronically controlled fans and expansion valves reduce the energy consumption and help ensure a constant product temperature. Cyclopentane used as expansion agent of the insulating material also provides 30% higher insulation value compared with traditional insulation.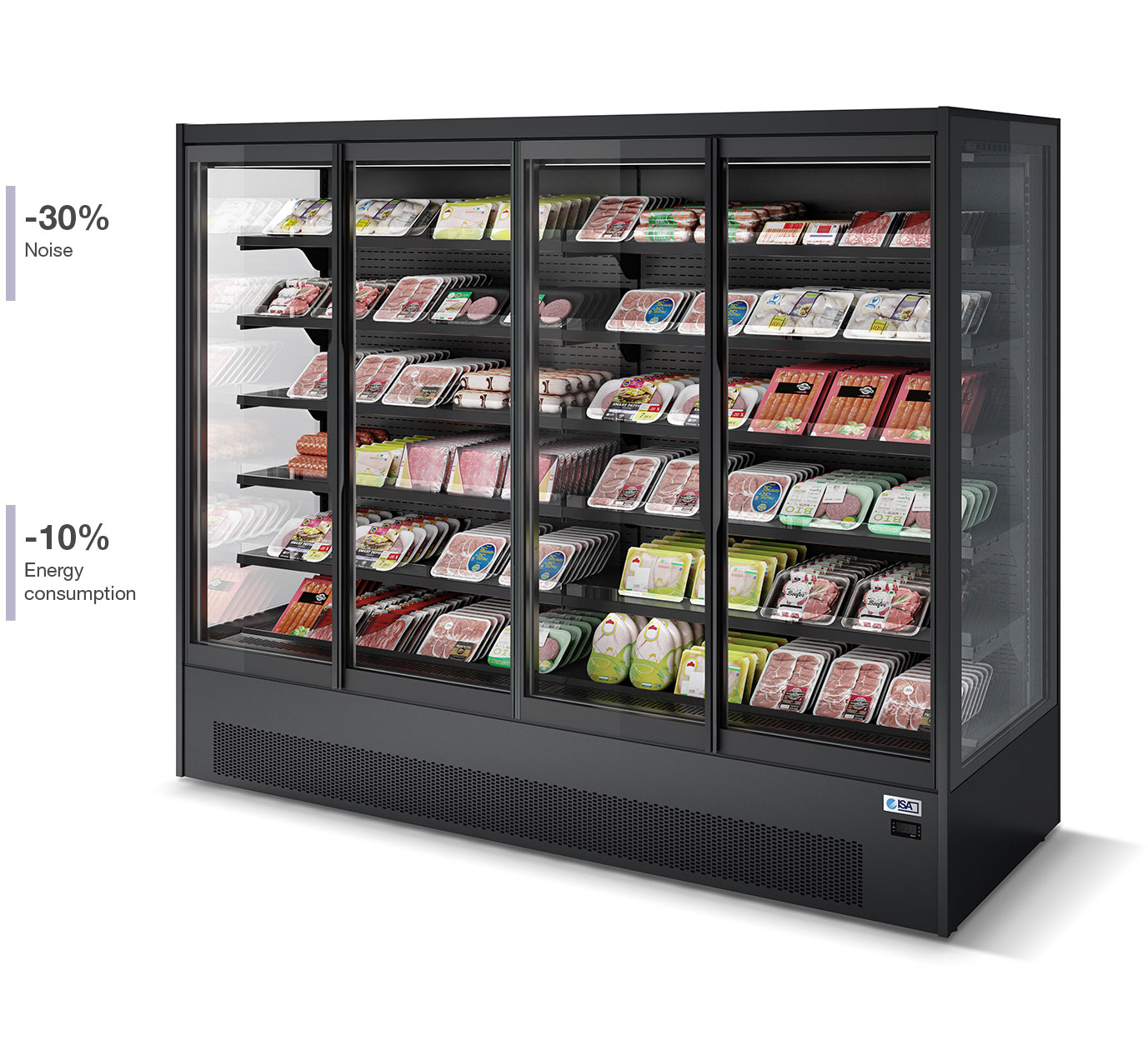 Large facing, high capacity
Galaxy TN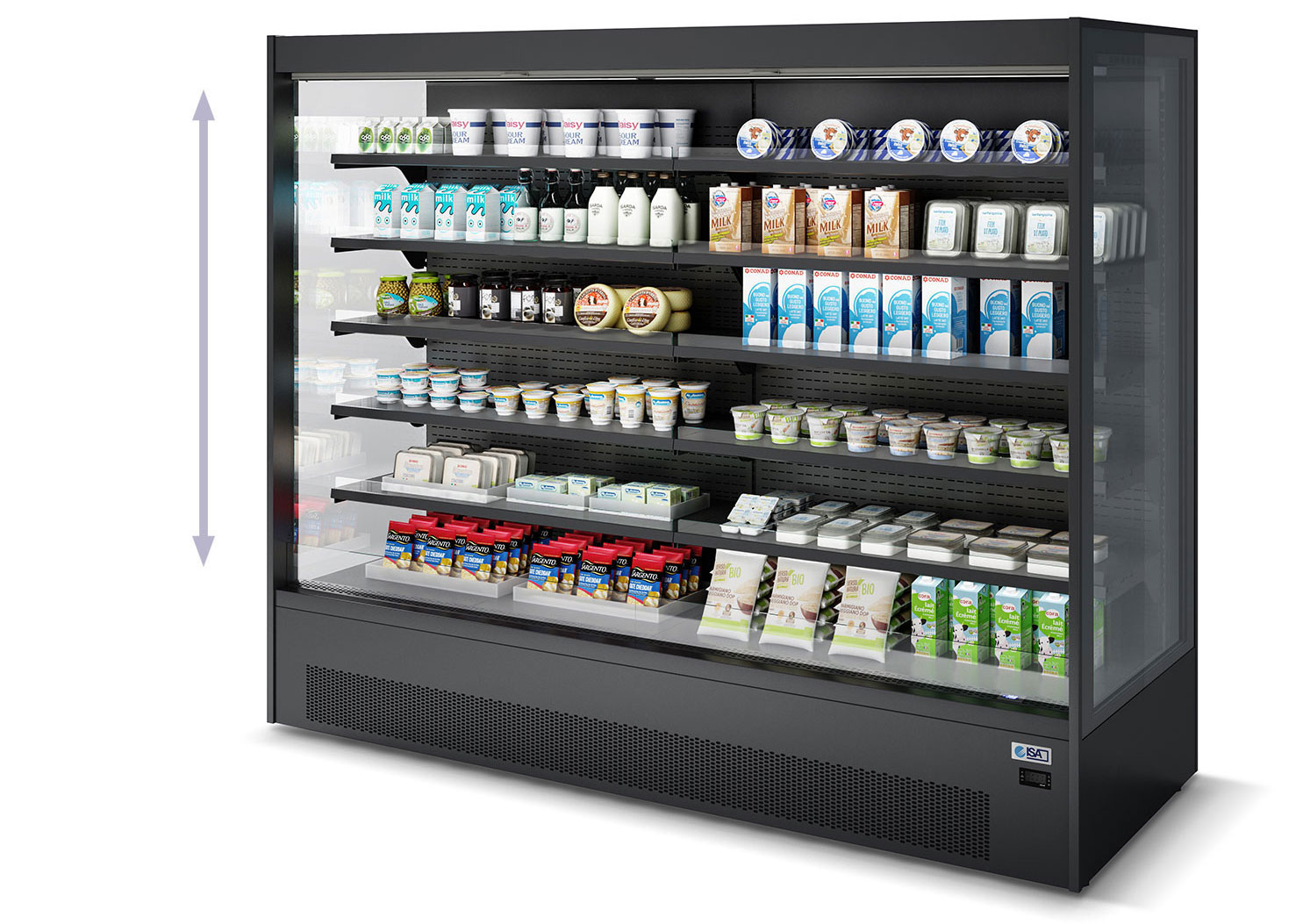 Galaxy was designed to maximize display space thanks to the 450 mm deep shelves (400 mm for the top shelf) and to the low cabinet front that guarantees a top-class presentation of goods.
The LED lighting (standard on the canopy and optional on the shelves) is available in 4 shades of color (3000K, 4000K, 5700K and pink) enhances the product presentation and allows Galaxy to fit into any type of environment.
A Galaxy of solutions
Galaxy TN
From impulse open-front sales to maximum energy savings with double-glazed doors, via the Smartflex non-door system. The Galaxy TN range covers an extraordinary range of applications.
Endless possibilities
Finishing options
The inner surfaces can be finished with a selection of RAL colors or satin stainless steel. Polished stainless steel is available as an option for exterior surfaces. Side panels can be panoramic with safety glass, Blind or mirrored. Glass side panels have a surrounding anthracite colored screen frame, blind side panels are supplied in any RAL color choice. Different LED lighting colors chosen, while shelves are available in stainless steel or glass.
Create your own Galaxy mood.
Custom finishes
Create your own Galaxy mood. The external surfaces of Galaxy can be coated with custom materials such as laminates and films. End panels, canopy and lower casing (in the version with Easy Clean grille, see also pag.24) can be covered in laminate or films. The perimeter frame of the end panels and the removable grille are in painted metal. Costs and delivery times on request.