Smartflex Touchless Technology
Discover the advantages of Smartflex Touchless Technology, which, thanks to its revolutionary system of mobile flaps with automatic opening, introduces a new concept of display in the world of professional refrigeration.
TOUCHLESS TECHNOLOGY
All great technological innovations are ahead of their time. The Coronavirus pandemic has prompted many manufacturers and customers to look for solutions that limit contact between consumers' hands and objects that are used interchangeably, such as trolley bars and the handles on refrigerated walls.
Smartflex reduces the risk of spreading viruses and bacteria by eliminating the need to touch handles to open refrigerated cabinets, increasing customers' sense of security and trust. The 'hands free' system also requires less time for sanitising, time that can be spent on organising sales.
SUSTAINABILITY
Smartflex combines the advantages of quick and easy accessibility of displays without doors with the reduced energy consumption and environmental impact of doors. Laboratory tests show that Smartflex displays consume 40% less energy than equivalent open displays. The entire range of plug-in displays with Smartflex technology uses the natural refrigerant R290.
NO CLUTTER IN THE AISLE
Smartflex is the ideal solution for small rooms and narrow aisles. Smartflex provides a perfectly optimised layout in terms of footprint and offers customers an exceptional shopping experience.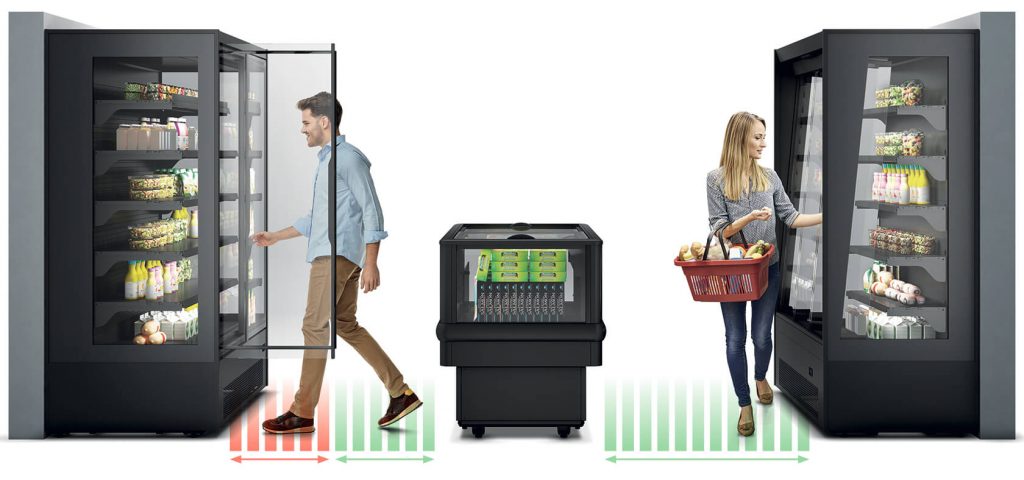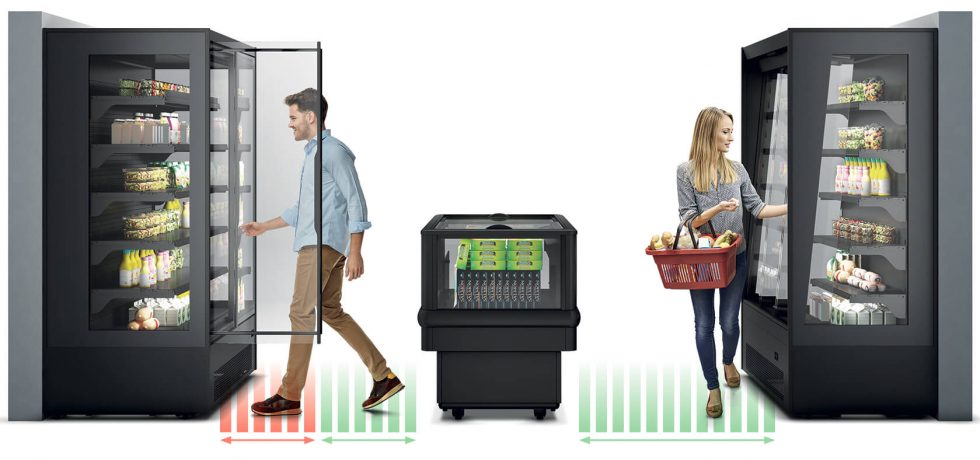 TRANSITION 4.0. 50% TAX CREDIT FACILITATION – applies to Italy only –
A Smartflex wall unit equipped with ISA Connect technology (optional) qualifies as an investment according to the new Italian National Plan Industry 4.0 (Article 1, paragraphs 1051 and following, of Law 30 December 2020 n. 178) and therefore to be entitled to a tax credit up to 50%.
To learn more about the Italian National Transition 4.0 Plan click here.
The new page dedicated to ISA's Smartflex technology is now online. Visit our website and contact us for more information!