ISA exhibition route at Sigep 2018
Sigep 2018 is about to start, the 34th international trade fair dedicated to Artisan Gelato, Confectionery, Pastry and Bakery production and the Coffee sector, also this year it will be the stage for professional operators from all over the world.
Design, innovation, advanced technology and sustainability. This is the leitmotif of the ISA exhibition experience at Sigep 2018, that will be among the main protagonists with two important stands, which are not to be missed.
The big ISA stand (exhibition area A3 120, A3 160), two parallel slices, one in front of the other, set up so as to give visitors a multi-experiential route.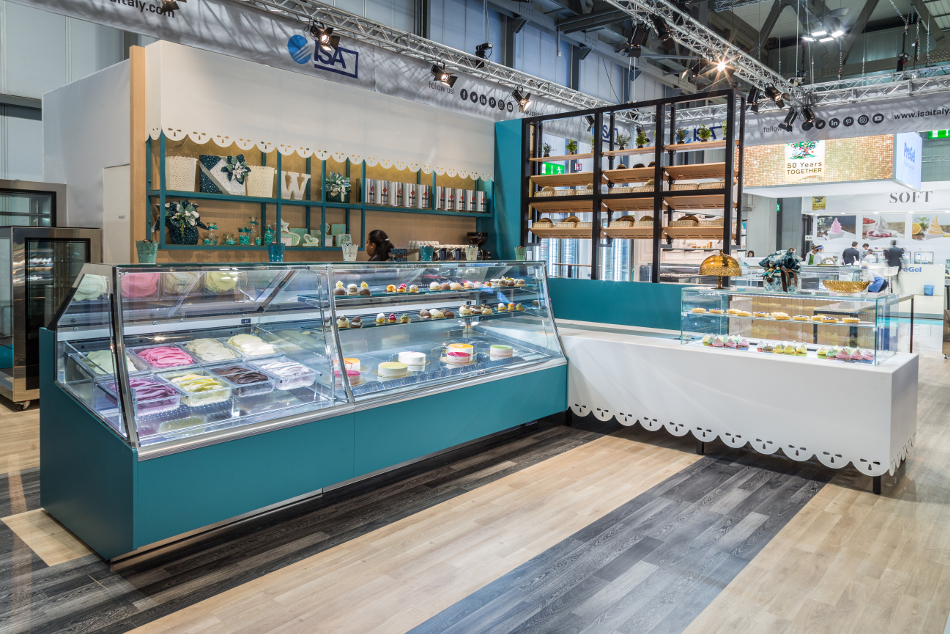 There will be dedicated corners with different solutions for hospitality and conviviality: bars, ice-cream shop, pastry shop, chocolate shops, cafeterias and new-generation multi-service spaces, called "fusion bars", which group together different offers.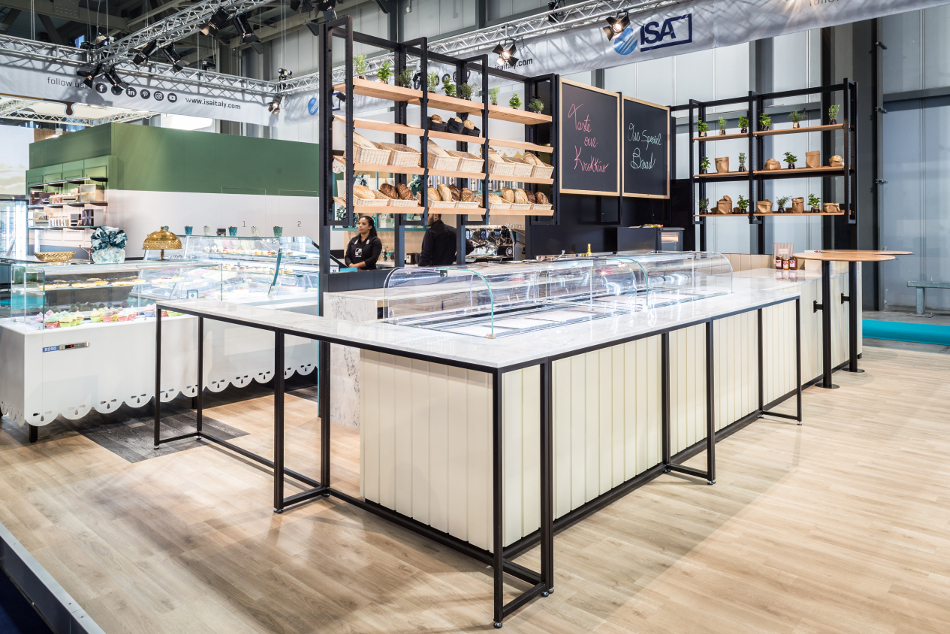 There will also be two exceptional guests, the pastry chefs Ernst Knam and Renato Ardovino, at the ISA stand on January 20,21,22 (look the program on the ISA Facebook page).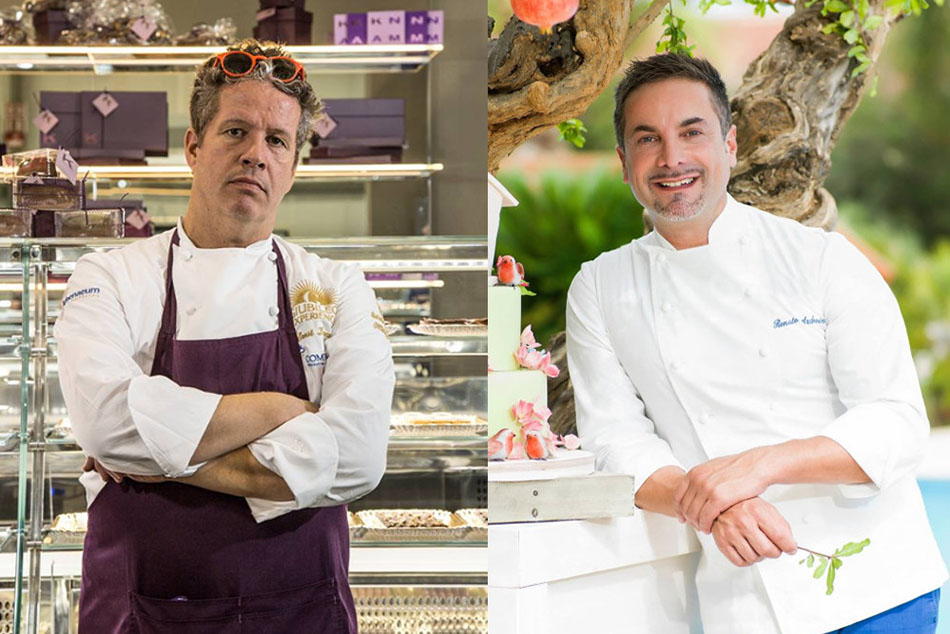 Will be presented new ISA gelato/pastry display cabinets in absolute preview for Sigep 2018 – Delta, Stratos and Supercapri.
There will be a space reserved for the innovative ISA technologies, with the independent temperature wells of "Multiplo" and the Kaleido display cabinets with Plus, Plus 1 and Plus 2 systems that allow total control of the cold performance.
An important area will also be dedicated to environmental sustainability and natural refrigerants, a theme to which ISA has been particularly sensitive and active.
A part of the stand will be reserved for the COF plug-in products range, a ISA Food & Beverage division.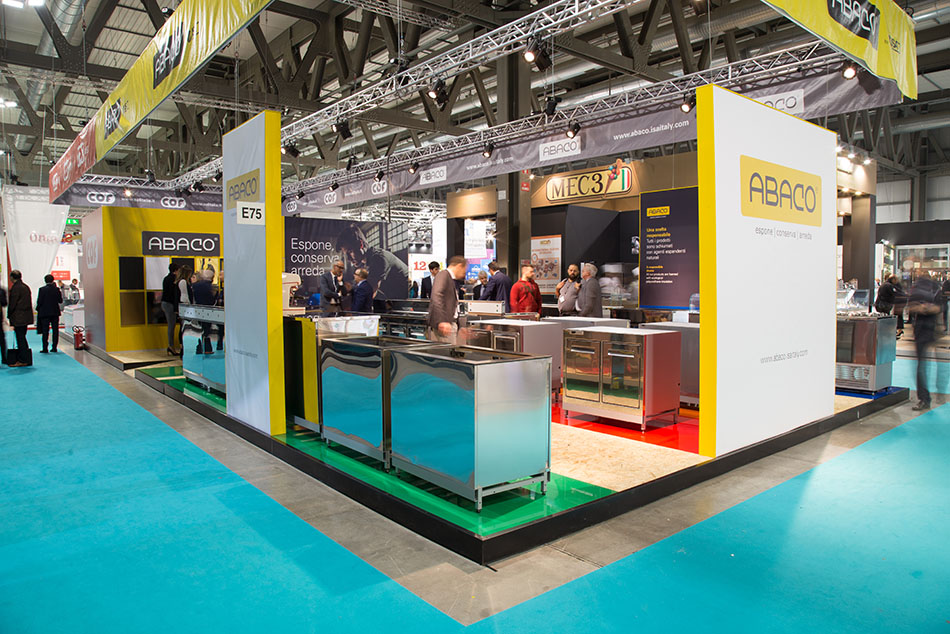 The ABACO stand (exhibition area A3 191) will be another important new entry for Sigep, a new ISA division presented last October at Host Milano.
ABACO is a new ISA brand exclusively dedicated to semi-finished products, aimed at interior designers but also artisans, which integrates and completes the company's offer. At the ABACO stand, you can realize a project in real time through a very advanced configurator managed by our designers.
Sigep visitors will be able to appreciate ISA products also at other important stands such as Comprital, Rubicone, Irca, Montebianco, Mo.Ca., Bravo, Optima, Pregel, Fabbri, Carpigiani, Barry Callebaut, Silikomart, Associazione Italiana Gelatieri, Stamondo, Fructital, Argenti Italian Food, Essenza, Mediagel, Fresystem, Mayson Dolci, Majora, Valmar Global, P.A.G.
Moreover, it will be possible to meet the ISA world also during some events such as Sensory Academy, Alice for Children, FIPE Round Table to name a few.
DOVE TROVATE ISA
ISA Exhibition Area: A3 120, A3 160
ABACO Exhibition Area: A3 191