Smartflex

Touchless Technology
Investing in R & D, state-of-the-art technology, environmental sustainability, push to overcome borders to achieve ever more excellent levels of quality and efficiency: these are the primary goals that move the Umbrian company ISA Spa.
The exclusive touchless technology patented by ISA, which doesn't provide for contact or use of devices to issue commands to the wall display, enhances product visibility but significantly lowers power consumption.
Smartflex
The third way to impulse shopping 
Smartflex touchless technology, thanks to its revolutionary system of mobile wings that open "on demand", Smartflex technology introduces a new concept of display units into the world of professional refrigeration.
Taking a conventional wall-mounted display unit as a reference, with the Smartflex technology, depending on use, you can obtain energy savings of over 40%.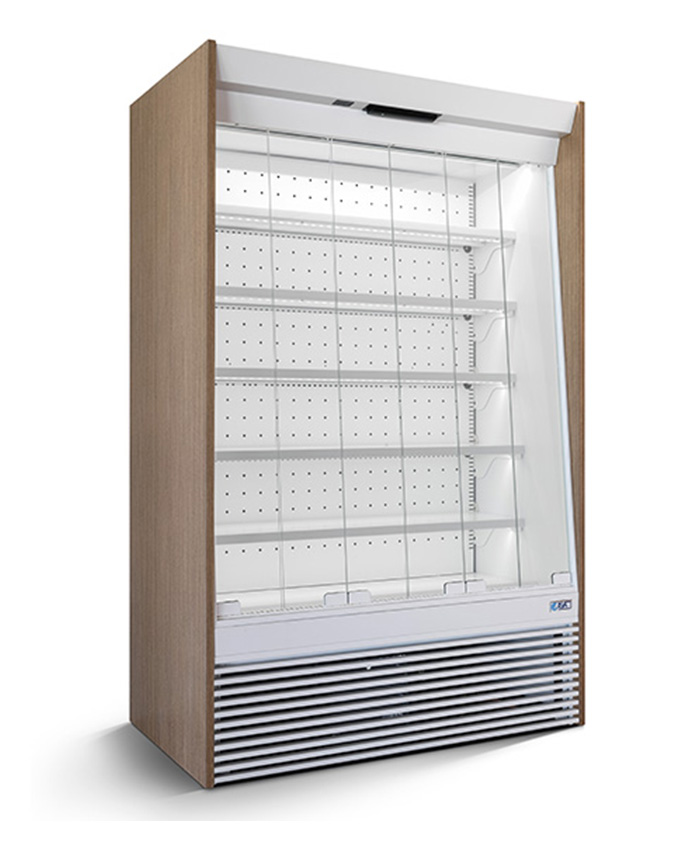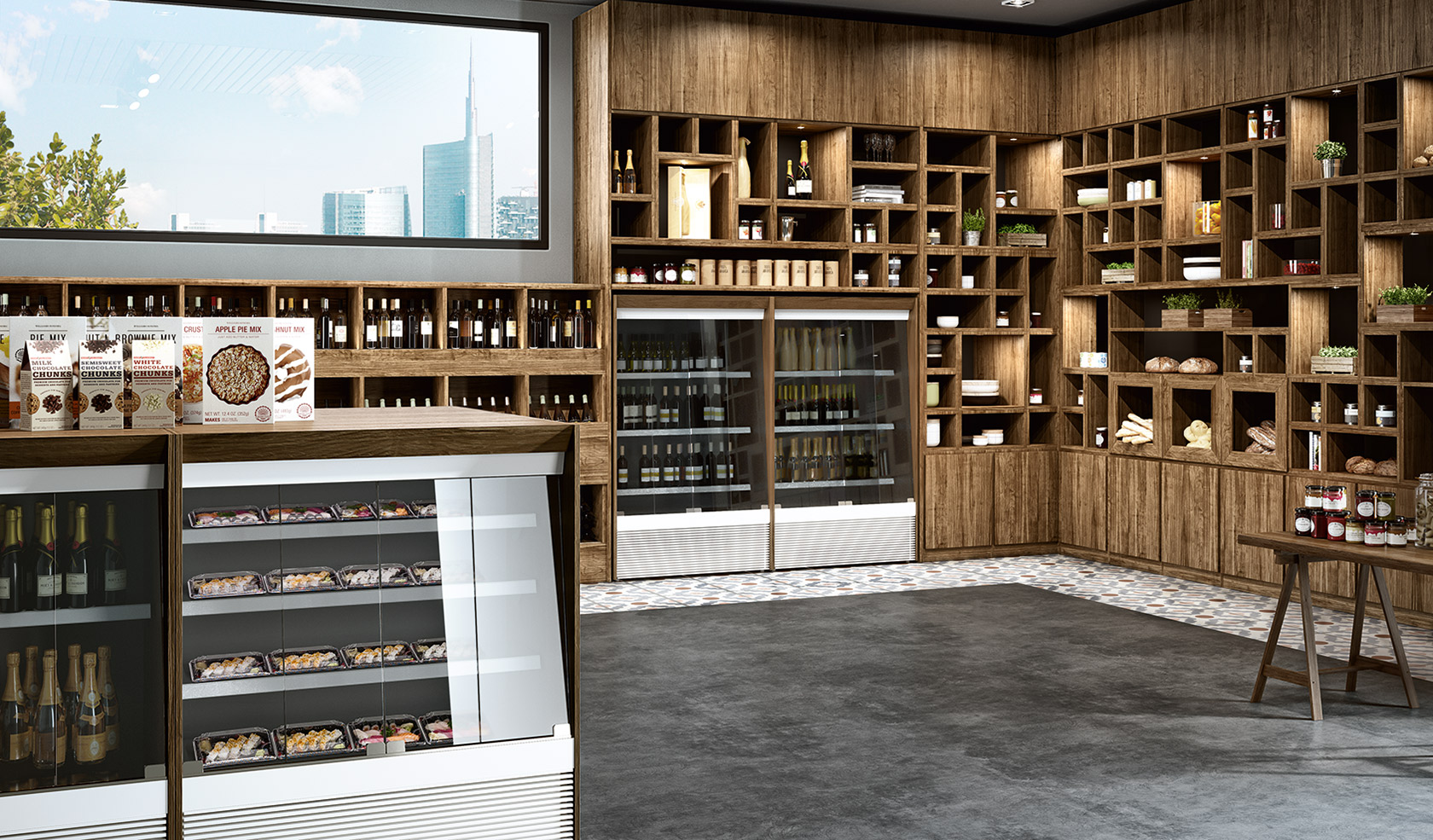 The third way to impulse shopping
Impulse purchasing
The door opening speed has become even more intelligent. It is enough to get close to the unit and the Smartflex will open and close the doors quickly and efficiently without wasting time. Therefore it is possible to customize the distance and the automatic opening time of the doors.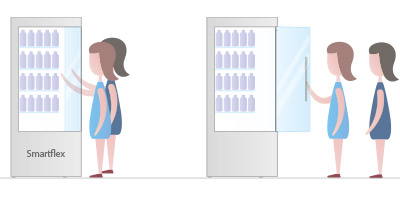 Less barrier, more sales
Shopping basket? Babies in arms? Self-Service tray? Doing the shopping with one hand is no longer impossible thanks to Smartflex technology, that allows to facilitate the purchase and to interact with the product easily as in case of refrigeration counters without doors.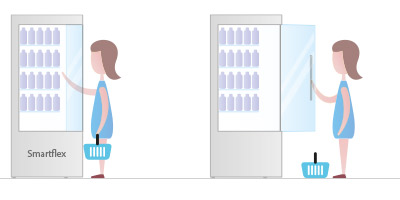 Reduced footprint
The doors are a good support to reduce energy consumption but they are bulky, they don't allow simultaneous purchases without queuing and they give customers great difficulty to shop the cooler. Smartflex allows to draw exactly optimised layouts and offers a great shopping experience to your customers.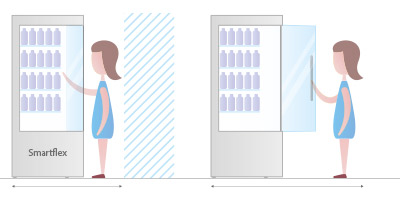 Energy saving
Smartflex combines the advantages of accessibility of a refrigeration counter without doors with the necessity to reduce consumption and environmental impact, that is guaranteed by the doors.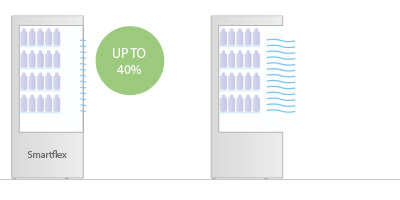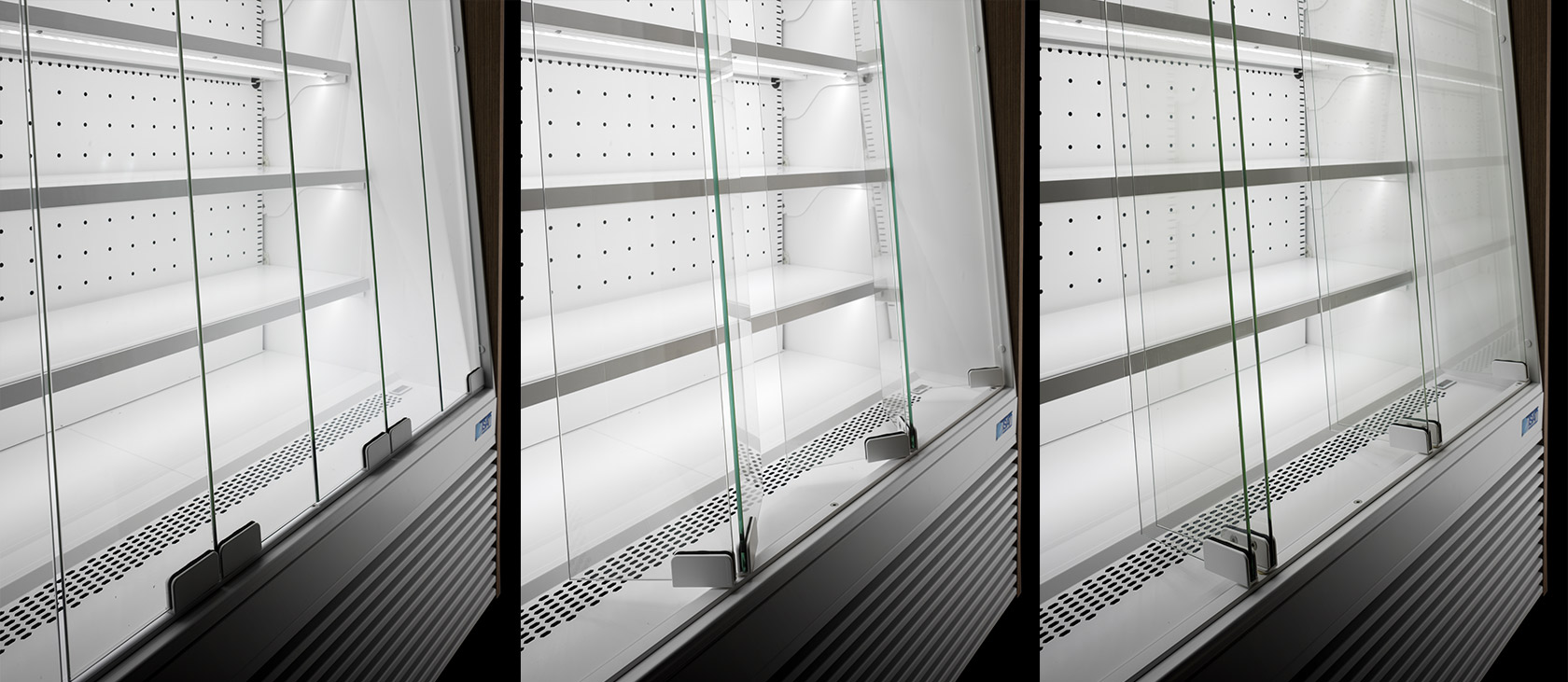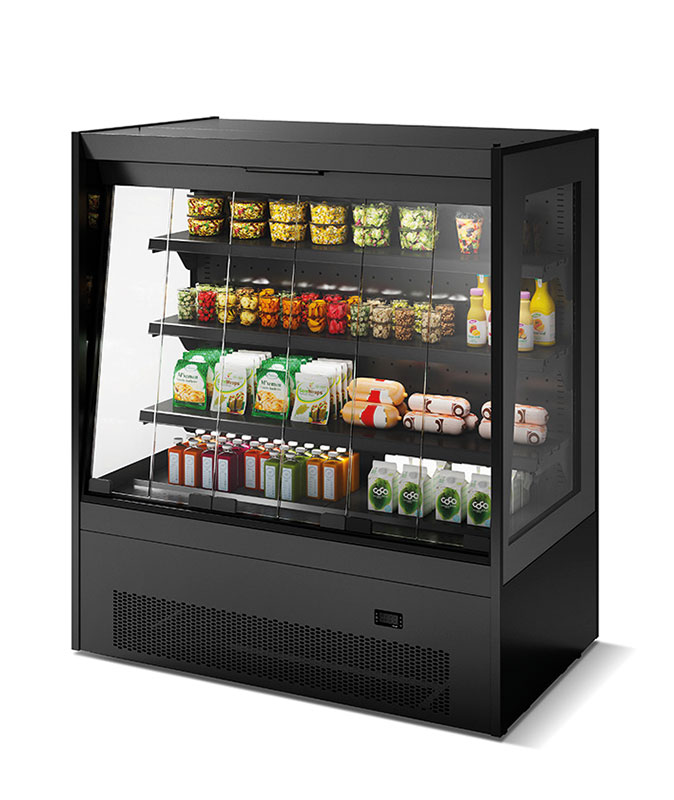 Best performance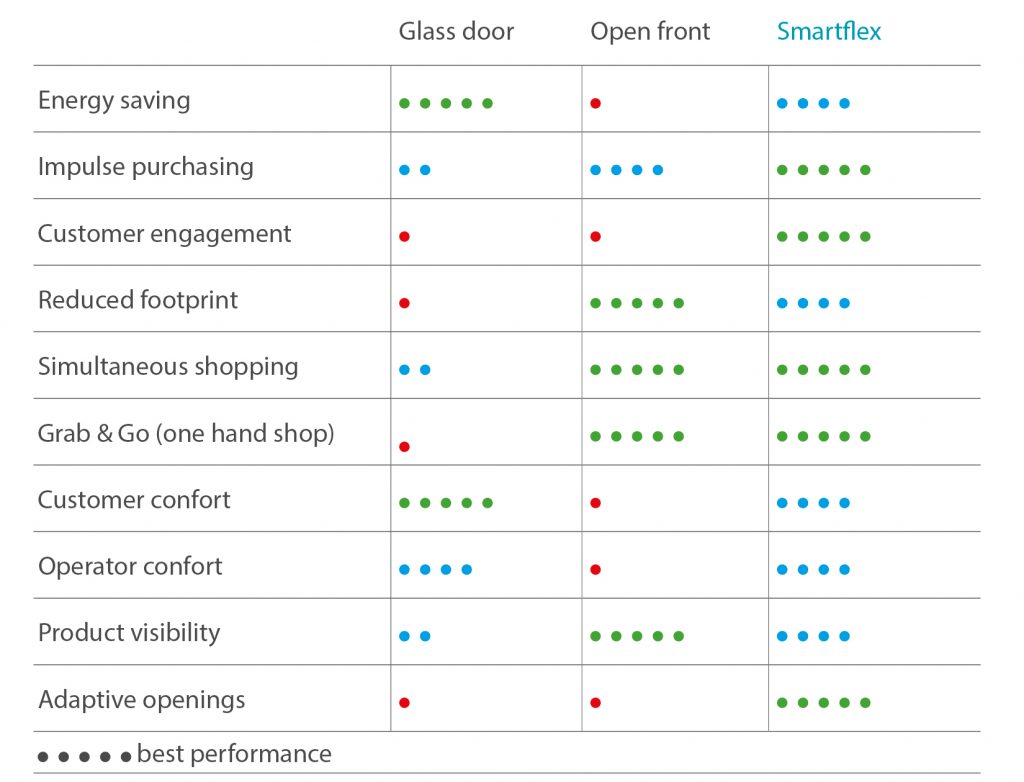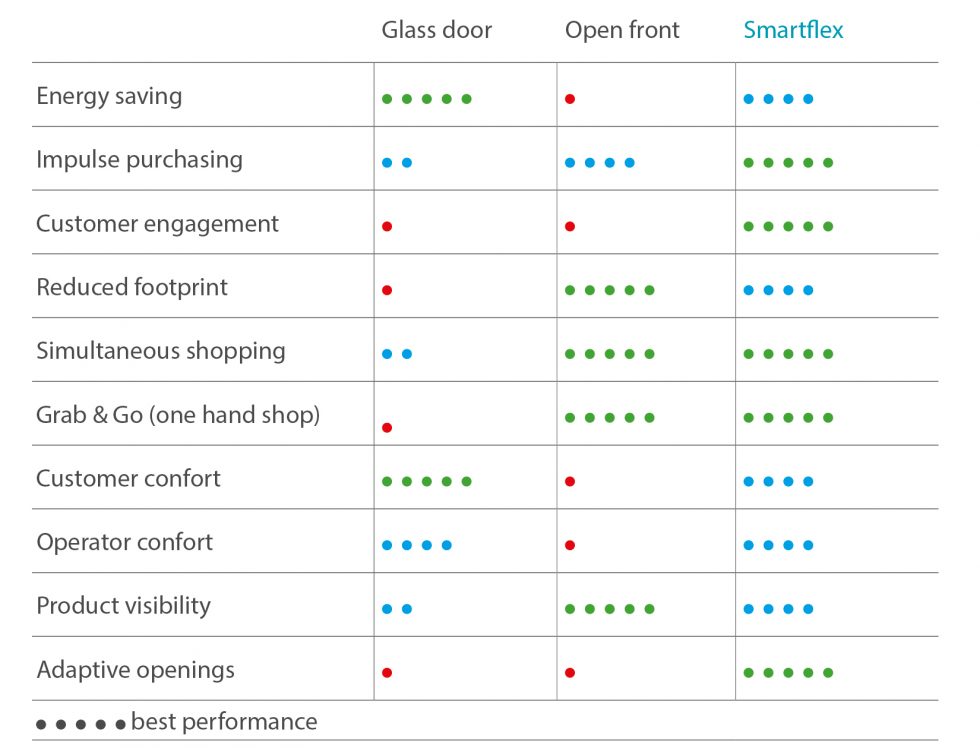 Smartflex
ISA patented Touchless Technology
Smart Label
Host Milano 2017
Smartflex touchless technology has won the Smart Label award at Host Milano 2017, reserved for products with unique innovative content in terms of functionality, technology, environmental sustainability and ethical and social implications.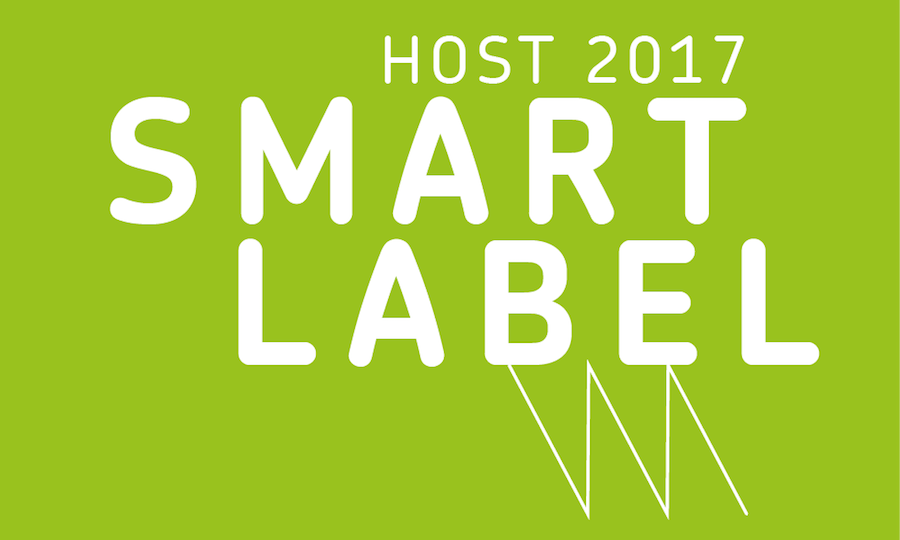 Products with Smartflex technology